The Immortal released on the Switch eShop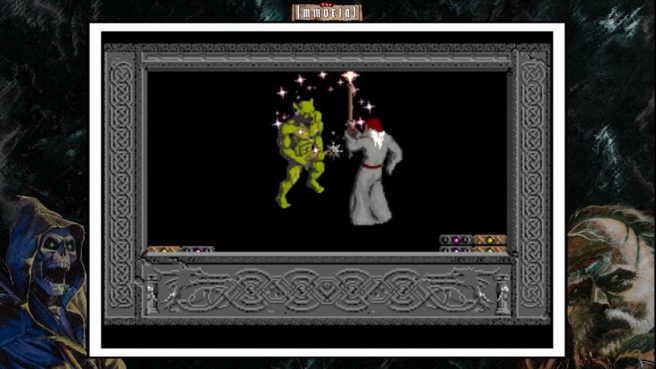 The Immortal, which was previously made available on Switch through the Nintendo Switch Online service's NES app, has now received a proper release on the eShop.
The Immortal was developed by Will Harvey and published by EA in 1990. It was originally made for the Apple IIGS, but later ended up on other formats like the NES.
QUByte Interactive is handling the new eShop release. If you're not subscribed to Switch Online or would prefer to actually own a copy, you can now take advantage of today's new digital version.
Here's some information about The Immortal from the Switch eShop page:
The Labyrinth holds mysteries unfit for mortal eyes. Mysteries of eternal life. Of sudden death. Of sorcery and betrayal.

The Immortal is an isometric action-adventure game, with combat scenes and multiple choices when it comes to story. Developed in 1990, this game is a fan favorite of the old times of Nintendo/mega drive.

The game consists of the player controlling an unnamed sorcerer, apprentice of Mordamir. The sorcerer faces various deadly creatures and traps in a dungeon, where at each stage he discovers more details about the story of his journey and finding new allies, items and dangers.

The player must solve puzzles, avoid deathtraps, use magic spells (in the form of books and scrolls), and acquire various items in order to survive the labyrinth.
View a trailer for The Immortal below.
Leave a Reply