The Messenger's Picnic Panic DLC arrives this summer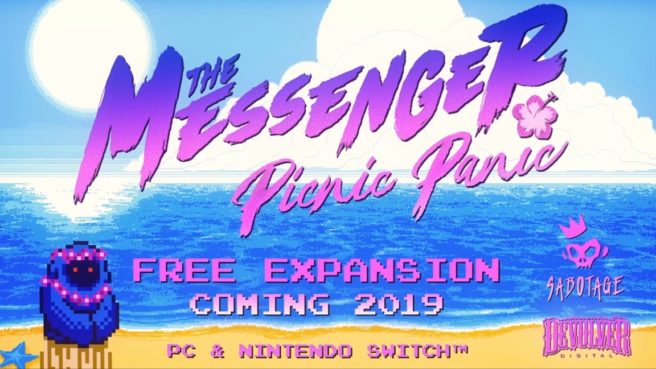 Sabotage has provided an update on The Messenger's new DLC, Picnic Panic. The additional content, which "promises to deliver on a fantastic new standalone storyline and a handful of new levels spreading across Voodkin Island", will be arriving this summer. As previously announced, it will be entirely free.
Will you be attending PAX East 2019 later this month? If so, you can go hands on with Picnic Panic during the expo in the indie MEGABOOTH.
Source: Sabotage PR
Leave a Reply