The Midnight Sanctuary, Touhou Azure Reflections dated for Japan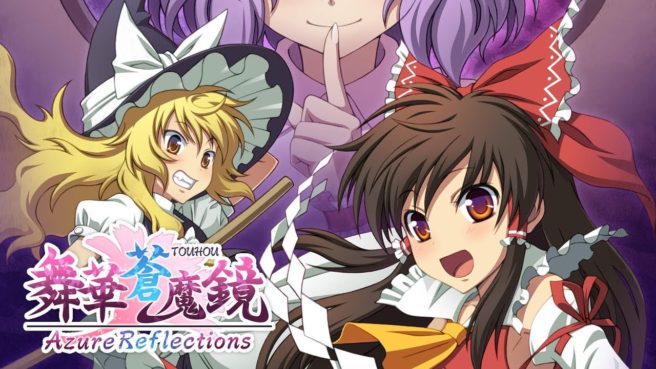 A pair of upcoming Switch titles have received release dates in Japan.
First, The Midnight Sanctuary – a 3D novel game – is planned for September 6. Pricing is set at 1,200 yen.
Even sooner than that is Touhou Azure Reflections, which arrives on August 30. No word on pricing for this one yet.
Here's an overview for both games:
The Midnight Sanctuary
Has the Saint of legend come to this mountain village to bring salvation… or to bring the end? An occult suspense 3D novel game, and a tale that can be experienced through either traditional cinematic storytelling, or with new VR technology.

The newest title from Cavyhouse, developers of This Starry Midnight We Make and Forget Me Not: My Organic Garden, and localized by Carpe Fulgur, the translators of both TSMWM and titles such as Recettear.

Our story takes place in Daiusu Village, an isolated hamlet in Japan built by persecuted Christians. But the Shogunate has given way to the Meiji Restoration, and now the villagers have built a great church and hope to bring new life to their village. Hamomoru Tachibana, our protagonist, visits Daiusu to catalogue its local history and folk tales.

A peaceful village, striving to enter the modern world and remember its past. However, one day a figure appears who seems to be none other than the Saint of the old village legends, and the village changes immediately. The villagers worship the Saint, and Hamomoru does not know how to respond. Are the Saint's "miracles" real? And what of these people who claim to be "of the Dead"? We hope you will experience Daiusu Village, and its most curious tale, manifested in 3D.

The game client supports both traditional rendered Cinematic Mode, in either windowed or full screen modes, or VR Novel Mode. You can choose your preferred viewing mode when starting the game. The VR Novel is a new form for novel games. The player can, for the first time, experience events from the middle of the stage as the action happens all around them. Enjoy a world of dark folklore, drawn in a fantastical style! The demo version contains the several in-game days of our story.
Touhou Azure Reflections
Dominate levels and relentlessly attack enemies with a variety of skills and upgrades. All three playable characters Reimu, Marisa, and Cirno have heavy hitting spell cards, bullet-absorbing barriers, and a powerful body slam. Azure Reflections puts a spin on the traditional Touhou vertical shooter, boasting intense shoot'em up action from a horizontal perspective.

Work towards the high score by blitzing down hordes of enemies and showing off just what the girls are capable of in competitive online leaderboards.

Show off the girls' fashion sense by collecting tokens to accessorize them with and prepare for battle. Accessories are fashionable and functional, improving loadouts with auto-fire, drop rate increases, halved stun time, and more.

Famous doujin artists from Croixleur Sigma have crafted a cute and colorful, but troubled world with Touhou Project fan favorites Reimu and Marisa. The Ordinary Magician Marisa, Hakurei Shrine's Maiden Reimu, and The Little Ice Fairy Cirno now must reunite to uncover a familiar evil from Scarlet Devil Manor and protect Gensokyo in this whimsical journey. Azure Reflections' story branches based on performance against adorably ruthless bosses.
Leave a Reply