The Mummy Demastered Collector's Edition revealed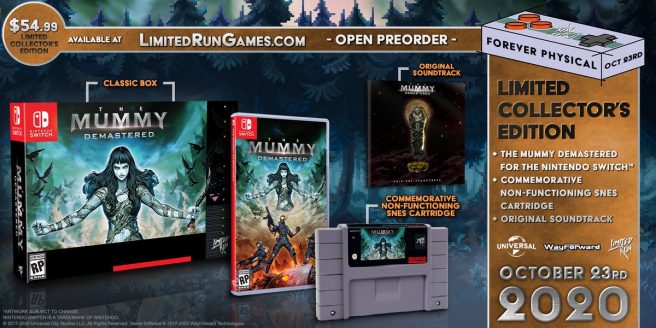 Earlier this year, Limited Run Games announced that it would be producing a physical version of The Mummy Demastered. Additional information was provided today.
Aside from a standard copy, fans will be able to purchase a collector's edition. The collector's edition includes the game in a classic box, a Prodigium enamel pin, and a commemorative SNES cartridge.
Pre-orders for all versions of The Mummy Demastered open on October 23 at 7 AM PT / 10 AM ET / 3 PM in the UK / 4 PM in Europe. Limited Run Games will have reservations on its website.
Leave a Reply