The Mummy Demastered update reduces load times, adds HD Rumble support, reworks death mechanic, more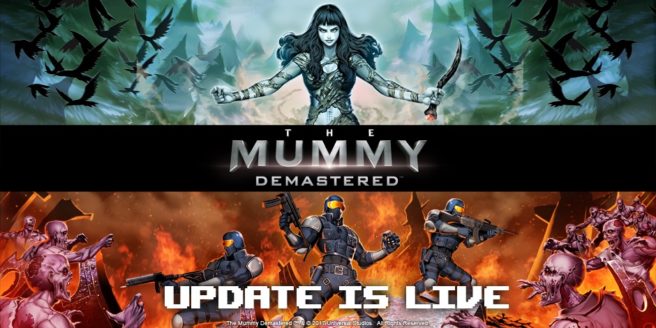 WayForward has detailed a significant new update for The Mummy Demastered. It includes technical improvements, new functionality, and gameplay changes.
Among what WayForward has highlighted, load times have been reduced and performance has increased (with a frame rate boost). HD Rumble support has also been added. Finally, changes have been implemented pertaining to the death mechanic and more.
The full patch notes are as follows:
The Mummy Demastered has been updated with a smoother frame rate, shorter load times, and re-balanced death mechanic! Switch version adds all new HD Rumble!

This update includes:

– Initial load time has been drastically reduced.

– HD Rumble added to Nintendo Switch version

– Revamped the death mechanic:
> Health Packs regained from Undead Agents default to full
> Weapons Regained from Undead Agents have more ammo
> Undead Agents health more fairly balanced, based on number of Health Packs they are holding

– Health drops are more fairly balanced

– Spawn Frequency of Bats, Ravens, and Spiders re-balanced

– HP of all bosses has been re-balanced

– Game performance greatly increased
Leave a Reply