The mystery behind Miyamoto's new Mario shirt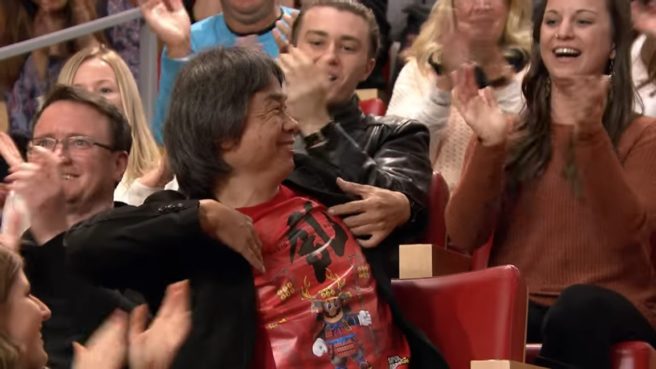 Shigeru Miyamoto was seen wearing a new shirt featuring Mario, who is donned in samurai gear, during his appearance on The Tonight Show Starring Jimmy Fallon. Harmless, right? You would think so, but there's apparently something going on there.
Nintendo's Bill Trinen started the speculation train after he wrote the following on Twitter:
@trintran Cause I know what's up.

— Bill Trinen (@trintran) December 9, 2016
The shirt could be related to Super Mario Run. On the other hand, many believe it could have something to do with the upcoming Mario title for Switch. It's worth noting that the kanji on Miyamoto's shirt signifies "ran" (or "run").
Leave a Reply