The Princess Guide – "Your 4 Knights Princesses" trailer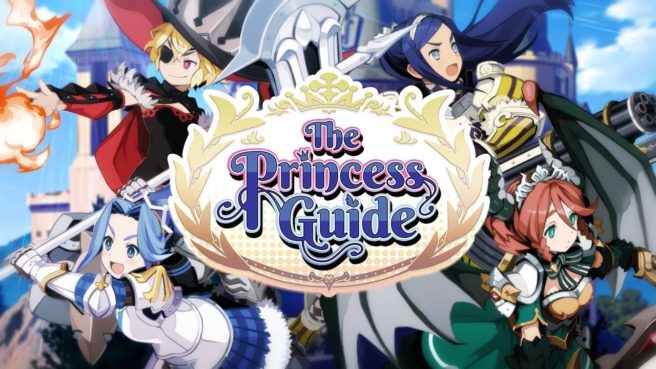 NIS America has gone live with a new trailer for The Princess Guide showing off the four main characters players will encounter in the game. We've included it below, along with introductions for each.
Head Knight of Alixon, Liliartie

With a seemingly bottomless stomach, Liliartie absolutely loves to eat. Meat is what she especially looks forward to, but your training regimen is of even greater interest to her!

Guild Master of the Rusty Magic Guild, Veronica

A prodigy of the magical arts, Veronica exerts her authority and expects efficient results. Just don't get on her bad side, or else you'll be turned into a frog!

Fallen Noble of the Yudaria Family, Monomaria

Chivalrous to the core, Monomaria is a diligent aristocrat who takes her training seriously. She holds you in high regard, but carries an immense burden on her shoulders.

Sage of the Great Kamara Faith, Alpana

A beloved dragon princess who breathes faith over fire, Alpana wishes for nothing but peace among all. How will her mission fare during this time of war?
Leave a Reply