The Spirit and the Mouse update out now (version 1.2b), patch notes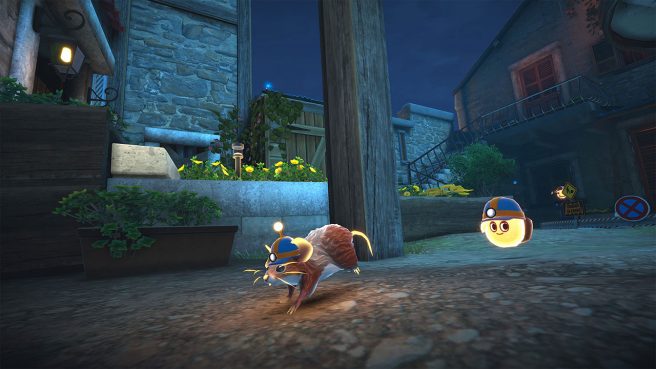 A new update is here for The Spirit and the Mouse on Switch, which is version 1.2b.
The patch is notable as it introduces a number of additional options and accessibility features, including closed caption. A new set of bug fixes are here as well.
The full patch notes are as follows:
New features

Added option for crouch hold/toggle. (Settings > Game)
Added option for high contrast mode. (Settings > Game)
Added option for disabling camera auto rotation. (Settings > Game)
Added option for turning on closed caption (Settings > Audio)
Added new rebind option for new control: Autorun. Press the button to toggle autorun. (Settings > Game)
Added ability to pause cutscenes (using the Start/Esc button during a cutscene)
Added a cheat to toggle "Popcorn mode", activated by a combination of Squeaks and shocks….

Bug fixes

Major: Fixed Crash happening when trying to exit Kicry's area after starting their minigame.
Major: Fixed softlock happening if player completed Kiscribe while Kiclumsy was started, and quit the game directly after.
Fixed typo and grammar errors in french
Fixed brightness option not working correctly
Improved collision in East Stairs back alley
Fixed multiple holes in geometry
Slightly move Kisenior to prevent player from being stuck
Adjust collision to prevent player from getting stuck in gutter near Kisprint in East
Autorun can be triggered while running
Kidive help sparks don't disappear until current request is validated
Various minor fixes

Misc

Map pin for the secret dressing room in South Square is always visible
Kidive (North) and Kisprint (West) have dynamic difficulty. Kidive will show sparkles on the right object after 2 fails. Kisprint minigame in west gets easier the more you fail
Vibrate controller when changing the rumble setting on/off
All players on Switch can download the new 1.2b update for The Spirit and the Mouse now.
Leave a Reply