The Super Mario Bros. Movie now at $871 million globally, closing in at $1 billion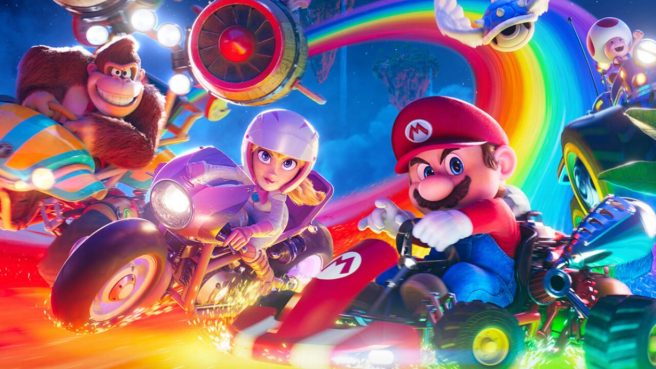 According to a new report from Variety, The Super Mario Bros. has now reached $871 million at the global box office. It is expected to become the first film of the year to reach $1 billion.
The Super Mario Bros. Movie took home $58.23 at the domestic box office this weekend. You can add another $70 million from international showings.
The Super Mario Bros. Movie currently stands at having earned $434.33 million in North America. Overseas, it has generated $437.5 million. Currently the movie is the biggest film of the year at the global, domestic, and international box office.
Mexico has brought in the most money for The Super Mario Bros. Movie so far at $65.6 million. UK and Ireland are next at $51.69 million, followed by Germany at $37.15 million, France at $31.7 million, and Australia at $27.3 million. It's the top-earning film of 2023 in 31 international markets, including Australia, Germany, Mexico and the UK, and Ireland.
We reported just over a week ago that The Super Mario Bros. Movie had reached $500 million at the box office and is the biggest video game adaptation ever. You can find more details here.
Leave a Reply