Time Loader Switch launch trailer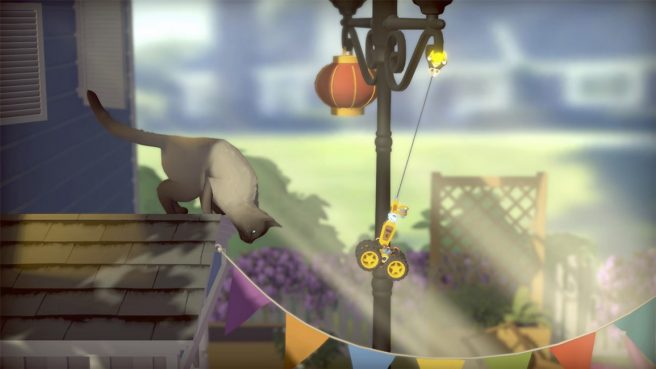 Meta Publishing and developer Flazm have issued a launch trailer for Time Loader, their physics-based puzzle platformer. This comes ahead of the title's arrival on Switch later in the week.
For more information about the game, read the following overview:
Change the future – Warp back to 1995, a time of square screens and clunky keyboards, as you fulfil your mission to change the future and help your creator avoid a life changing accident. Playing as a homemade RC car robot you must make decisions that can drastically alter the future, so please meddle with the timeline responsibly as you will experience alternating endings depending on what you change.

More than just a retro aesthetic – From wireless to wired. Experience a setting filled with nostalgic technology and furniture as you explore your owner's childhood home, the scene of the incident. Traversing this 90's maze, you will need to upgrade yourself to overcome the obstacles in your way, utilising homemade items to form harpoons, boosters, screwdrivers! Solve intuitive, physics-based puzzles to progress as you keep in mind the things you alter as you go.
The new Time Loader launch trailer can be found below.
Time Loader is slated for a March 10 launch on Switch through the eShop. The official site is located here.
Leave a Reply