To The Rescue! delayed to Q1 2022 on Switch, new trailer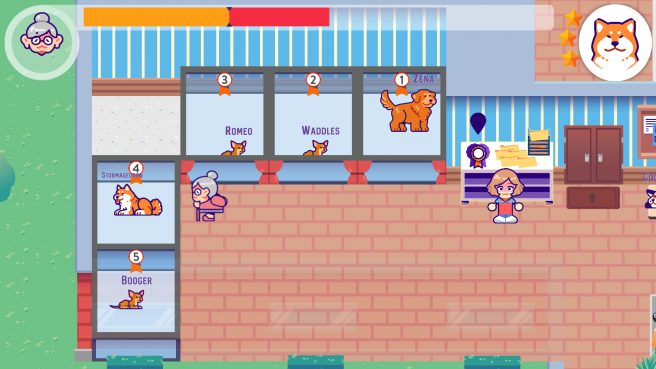 To The Rescue! has a new release window on Switch, as the heartfelt dog shelter management simulator has been delayed to Q1 2022 on the platform. Publisher Freedom Games and developer Little Rock Games shared the news while announcing a November 4 launch date for the PC version today.
For those that missed out on our previous coverage, check out the overview below:
To The Rescue! is a dog shelter simulator where you are responsible for taking care of dozens of cute dogs in need of homes. It's not all cuddles and snoot boops though: running a shelter can be a lot of work. You have to manage all of the dogs' needs in order to maximize their chances of finding the right forever homes.

Each day brings new challenges and rewards. Dogs have specific preferences, can get infectious diseases, and can have negative traits. But you can also hold fundraisers, get random donations, and, if you work hard, help someone find their new best friend. Unfortunately, there's never enough room, and always more dogs.

Some dogs are more desirable than others, but maybe if you can afford to wait long enough, just maybe, every dog will have their day.

Support real-world charity. 20% of the profit from all sales of To The Rescue! goes towards real dog shelters through our charity partner the PetFinder Foundation.
Every dog is unique. Each dog is generated with its own traits and preferences to make them unique and memorable.
Match dogs with adopters' needs. Adopters will often come into the shelter looking for specific things. Match their preferences to increase the chances of adoption.
Upgrade your shelter. If you end up with some spare funds, you can upgrade the shelter to have deluxe kennels, get help with cleaning or upkeep, and more!
Keep the shelter open. Sometimes it can be tough to afford to take care of all the dogs in the shelter. You'll need to be thrifty and sometimes make tough decisions so that you can keep helping dogs find homes.
View a new trailer for To The Rescue! below.
To The Rescue! will be sold digitally for Switch via the eShop. When we have a specific release date, we'll be sure to let you know.
Leave a Reply