Tons of HORI Switch accessories leaked – Zelda tie-ins, fight stick, more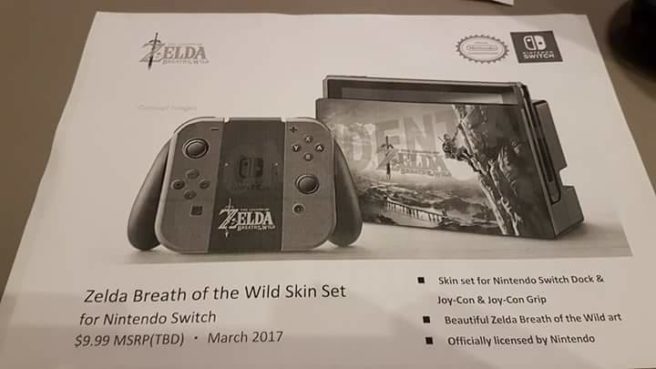 Update: And just like that, this has already been confirmed. Some non-sheet photos have now surfaced, so we've added those in below.
---
Original: Many accessories have already been announced for Switch. Strangely though, we haven't heard much of anything from HORI. However, Twitter user DroidXAce appears to have gotten his hands on some materials showing that the company has plenty of items lined up for Switch.
You can see the full lineup below. Accessories range from Zelda: Breath of the Wild-themed skin sets and accessory packs to a fight stick and chargers. They're not confirmed just yet, but I can't imagine that someone would go the trouble of faking all of these images. That surely wouldn't happen… right?
Note that these are all officially licensed by Nintendo.
Leave a Reply