Tons of new Zelda: Breath of the Wild details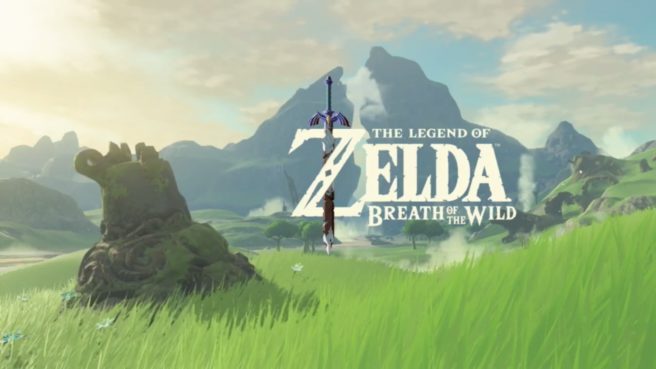 Game Informer's latest issue is now live online, and it comes with a ton of new details about Zelda: Breath of the Wild. There are various tidbits about the game in general, as well as content about a new dungeon.
We've rounded up the details below. You should consider picking up the issue for the full article and additional information.
General / world
– Nintendo previously made Zelda games by making small areas and connecting them together
– For Breath of the Wild, the team first had to figure out what needed to be placed on the map
– Groups were created out of the over 300 devs to work on specific sections of the world
– Game Informer's demo starts at Serenne Stable
– Yammo runs this place
– Link can rest in bed and restore health here
– Stable also lets you store horses, meet with merchants, NPCs
– Stables are located throughout the world
– Each one is run by a distinct character
– You can spend rupees on a more expensive bed, giving you an extra heart the next morning
– These hearts are yellow and can't be recovered if you're hit in combat
– Spending time by fires in the world passes time
– Dynamic weather system in the game, with the world reacting as a result
– Ex: when it starts raining, NPCs outside the stable quickly go inside
– Beedle is back to sell you goods
– Have to be careful during a thunderstorm, since your metal items can attract thunder
– Metal weapons and shields can be discarded or thrown at enemies
– Link can get killed by lightning
– Difficulty dips/spikes depending on where you are, since you can go around it and avoid it until you're stronger
– Over 100 Shrines
– You can find an item that identifies Shrines
– Discover a Shrine for it to be a fast-travel point
– Shrines also give a Spirit Orb
– Trade in orbs for unknown items
– Dedicated team handled animal A.I.
– Bears, wolves, deer move through the snow
– You can get overwhelmed by enemies quickly
– Link can keep multiple horses at a time
– Affection/loyalty important with horses
– Feed and take care of horses to raise their stats
– Can call horses over to you, but horses need to be within a certain proximity to be called
– Horses can be killed by enemies
– Aonuma "wanted players to choose their own path", so no companion character in this game
– Stamina meter encopasses sprinting, paragliding, climbing
– Meter can be upgraded, but Nintendo won't say how
– Different shields have different speeds and level of control for snowboarding
– Can mine rocks which can be solid for rupees or used for crafting
– Can place stamps to mark areas of interest
– 100 of these symbols can be used on the map, including sword, shield, bow and arrow, pot, star, chest, skull, leaf, diamond
– Every style of weapon has a unique set of animations and feel different
– No invincible weapons in the game, Nintendo says
– Zelda can get mad at you and scold you
– Players can see the ending without seeing everything from the story
– A certain element was added in the game to make for a more cohesive storyline
– Most difficult Zelda game to make
– Aonuma is still finding new things in the world
New dungeon
– Nintendo took Game Informer directly to a dungeon
– This dungeon is constantly moving
– Game Informer says "Link must manipulate the entire enormous mechanism through his own ingenuity"
– Players can skip dungeons if they want and go straight to Calamity Ganon
– The substance known as malice covers the dungeon
– Link gets hurt if he touches it
– Can be destroyed by finding and attacking each pocket of malice's eyeball
– Sheikah Slate serves as Link's map, binoculars, more
– Use the slate in the dungeon to see a 3D model, tilt the entire dungeon from here
– Doing so slides blocks into place and opens up angles you can use to paraglide to new locations
– Voice tells you that you need to access terminals with the slate across the dungeon, marked on your map
– All bombs in the game are remote and don't blow up on a timer
– Simpler approach with dungeons in Breath of the WIld
– Game Informer didn't see the familiar chest opening animation and signature music
– Never found a signature Zelda item or compass
– Wind Blight Ganon is the dungeon boss here
– Voice tells you, "It's one of Ganon's own. It plays dirty."
– Wind Blight Ganon is a huge monster, has no face, gun-like arm
– Wind Blight Ganon can create tornadoes and will fire large spikes
Leave a Reply