Top 10 best-selling Switch and 3DS games of 2018 in the United States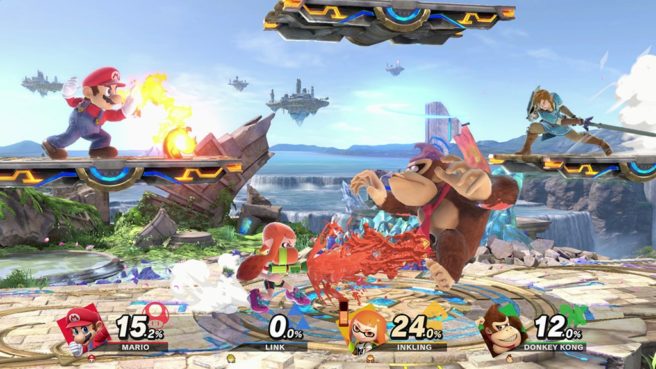 Some extra data is now available from the latest NPD report. Shared by NPD Group's Mat Piscatella, we have a look at the top ten best-selling Switch and 3DS games in the United States last year.
Here's how things panned out:
Switch
1. Super Smash Bros. Ultimate
2. Mario Kart 8
3. Super Mario Odyssey
4. The Legend of Zelda: Breath of the Wild
5. Super Mario Party
6. Pokemon: Let's Go, Pikachu
7. Pokemon: Let's Go, Eevee
8. Splatoon 2
9. Donkey Kong Country: Tropical Freeze
10. Kirby Star Allies
3DS
1. Pokemon Ultra Sun
2. Pokemon Ultra Moon
3. Mario Kart 7
4. Super Smash Bros.
5. Detective Pikachu
6. Super Mario 3D Land
7. Minecraft
8. Luigi's Mansion
9. Mario Party: The Top 100
10. Super Mario Maker
As a couple of notes, Mario Kart's ranking technically includes the Wii U version and Deluxe – but it's the latter version that really makes up the ranking. Also, the results are based on dollar sales.
Leave a Reply