Transiruby heading to Switch in April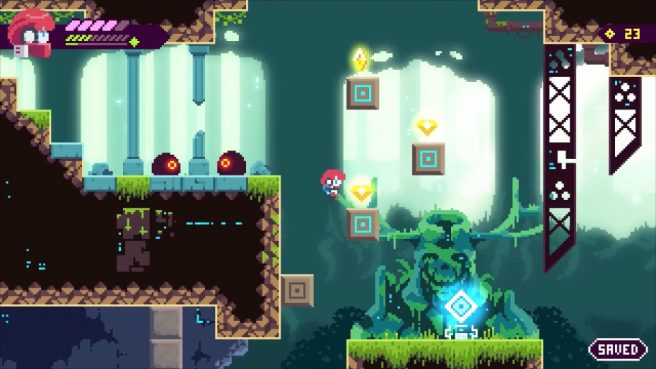 Transiruby, which was first revealed for Switch in 2018, now has a release date. Flyhigh Works along with Skipmore and Esquadra announced today the 2D action game is lined up for an April 28, 2022 launch.
Players will be able to pick up a piece of DLC titled "FM Synthesis Style BGM Pack" upon release. This will be priced at $4.99 / €4.99 / 500 yen.
For more information about Transiruby, check out the following overview:
Explore the mysteries of an unknown land! Transiruby is a metroidvania game where you explore the world as a cyborg protagonist named Siruby. Slash and shoot your way to reveal its hidden secrets!

Story

A strange continent from a different dimension has suddenly appeared… and Siruby, a young cyborg traveling space just happens to pass by. Taking her trusty AI partner "Ne-com" with her, she sets out to explore this unknown land.

Meet other characters such as "Yamato", an unusual cyborg girl and "Douglas" the treasure hunter as you follow Siruby through her adventure.

Features

A new metroidvania game by Skipmore, the creators of "Kamiko" and "Fairune"!
Expect the same high quality action… with a dash of adventure and puzzle-solving.

– Quick, stress-free sword action
– Collect golden "Tranchips" to open doors to the next stage!
– Freeze enemies using an element gun to use them as a foothold!
– Perfect balance of puzzles and riddles accent the game!
– Sylvie is a cyborg, so she can transform into a plane and a motorbike!
We've included a couple of trailers for the game below.
Transiruby will cost $14.99 / €12.49 / 1,500 yen on the Switch eShop. Pre-orders will begin soon worldwide with a 10 percent discount.
Leave a Reply