Trevenant announced for Pokemon Unite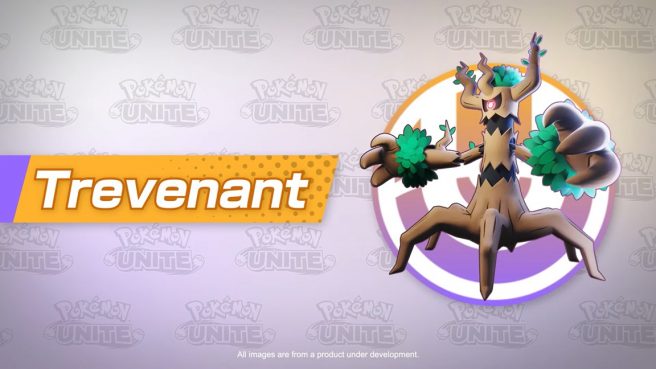 The Pokemon Unite roster continues to expand, and it's just been announced that Trevenant is joining the game. That character will be going live on January 20.
Specifics haven't been shared, but Trevenant is confirmed to be a Defender. A trailer has also been released showing the Pokemon in action, which we have below.
Trevenant is just one of many new characters added to Pokemon Unite following launch. Last month, we saw Dragonite in the game. The roster also includes Tsareena, Greedent, Sylveon, Mamoswine, Blastoise, Blissey, Gardevoir, Zeraora, Pikachu, Charizard, Snorlax, Crustyle, Greninja, Eldegoss, Talonflame, Lucario, Venusaur, Mr. Mine, Slowbro, Absol, Machamp, Wigglytuff, Alolan Ninetails, Cramorant, Gengar, Carchomp, and Cinderace. The rollout of new Pokemon isn't expected to stop anytime soon, so we'll let you know as more creatures are confirmed.
Pokemon Unite is currently available on Switch as a free-to-play title. Fans on mobile can experience the title as well either on iOS or Android.
You can find more information about Pokemon Unite on the official site here.
Leave a Reply