Trials of Mana possible release date, pre-order bonuses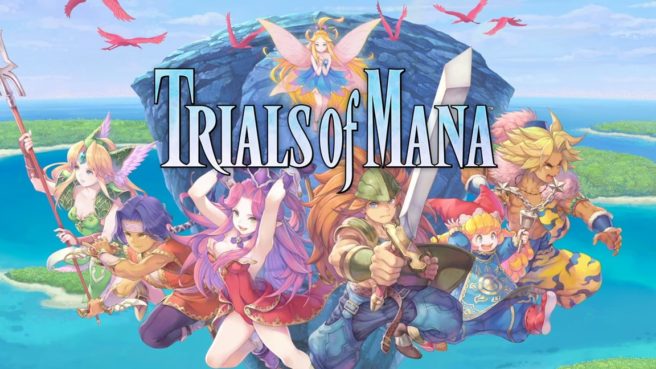 Trials of Mana has just received a listing on the PlayStation UK store. With that, we may have the game's release date and pre-order bonuses.
If the store page is accurate, Trials of Mana will be launching on April 24, 2020. It will include the Rabite Adornment DLC and avatar set as pre-order bonuses. The avatar set features Duran, Angela, Kevin, Charlotte, Hawkeye, and Riesz.
Here's an overview of Trials of Mana:
When the world was shrouded in darkness, the Goddess of Mana drew forth the Sword of Mana to smite the eight Benevodons, monsters of destruction. She sealed the horrors inside the eight Mana Stones, bringing the realm back from the brink. Weakened from rebuilding the world, the Goddess changed herself into a tree and fell into a deep sleep for many years. However, the forces of evil soon sought to free the Benevodons to gain control of the world. They started a terrible war to further their plot and destabilize the kingdoms. Peace was at an end. Mana itself began to disappear from the world and the Mana Tree started to wither…
It's possible that Square Enix will be announcing the release date officially during the Nintendo Direct later today. Stay tuned.
Leave a Reply