Trinity Trigger revealed as FuRyu's new Switch RPG, new details, first screenshots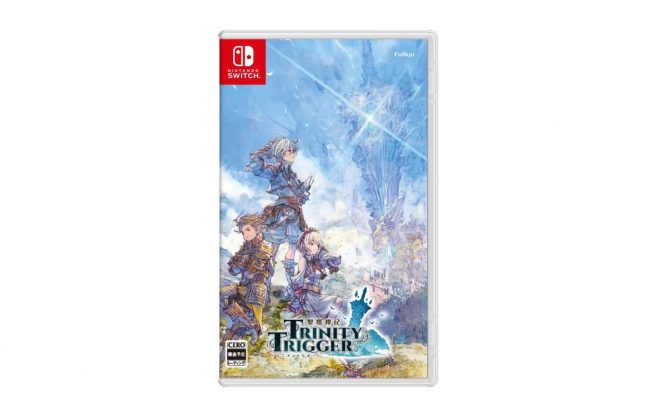 Original (5/23): Thanks to retailer listings, Trinity Trigger has been revealed that FuRyu teased for Switch last week. It was first announced as "PROJECT-TRITRI".
Those listings were published by Biccamera, though they have since been removed. Twitter user Renka_schedule managed to save the information and screenshots.
Here's the roundup of tidbits about Trinity Trigger, courtesy of Gematsu:
– 90s era traditional RPG experience for the modern age
– New title from developers who have previously worked on traditional fantasy RPGs
– Story focuses on a young man caught up in fate who will save the world
– Explore fields and discover treasure
– Action-based gameplay
– Long ago, the "Gods of Order" and the "Gods of Chaos" fought for control of the world
– Great weapons fell to the land, and the world began to collapse
– Each God chose a proxy, or a "Warrior of the Gods", and it was decided that a winner would be determined by the battles between warriors
– Time then passed
– Cyan, a young man living a quiet life in a small village, one day learns that he is a "Warrior of Chaos" chosen by the Gods
– Burdened with a cruel fate, he sets out on a journey to fight against destiny with Eris and Xanthys, who joined him as if guided to him
– Together the three can change their fate
– Classic isometric action with a 90s era feel, polished for the modern age
– Fight in action-based battles by switching between a total of eight weapon types using the "Ring Change" system
– Victory is determined not only by finding the enemy's opening and circumstance, but also by using the weapons they are weakest against
– Players can put together combos, weapon upgrades, and effects
– Over 60 area maps, including lush forests, forests with glowing mushrooms, snowy mountains, deserts, ice, and fire
– Fields have numerous treasure chests, cuttable weeds, breakable rocks, and paths not obvious at first sight
– Dungeon exploration offers an endless sense of discovery
– Tons of diverse mechanics will ensure you not travel each map on a linear path
– Discoveries to be made via the people you meet in towns
– You may even uncover treasures by talking to them
– To discover the truth of this world, it is essential to hear out the stories of its oppressed people
Check out the first screenshots of Trinity Trigger below.
Trinity Trigger will release for Switch in Japan on September 15, 2022. There's no word on a western release currently, though an announcement could follow at a later date.
---
Update (5/25): FuRyu has actually released a demo for the game already on the Japanese Switch eShop. First gameplay can be seen below.
Leave a Reply