Tsareena announced for Pokemon Unite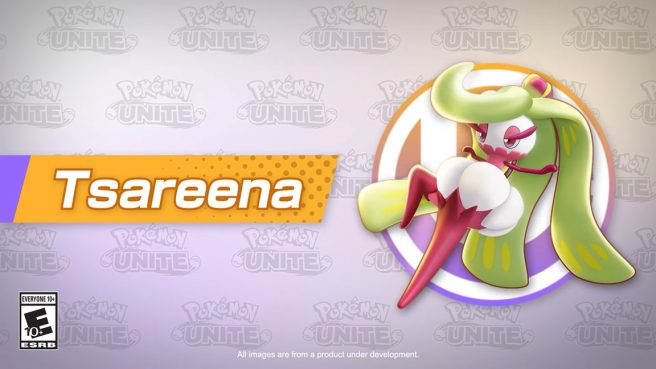 Tsareena is joining Pokemon Unite as the game's next playable character, The Pokemon Company and Timi Studio Group just revealed.
Currently we're waiting on further information. However, we do know that the game has a campaign planned in which players will be able to obtain the Tsareena's license simply by logging in.
Decidueye was previously the most recent new creature in Pokemon Unite having been added on November 19. We've also seen Greedent, Sylveon, Mamoswine, Blastoise, Blissey, Gardevoir, Zeraora, Pikachu, Charizard, Snorlax, Crustyle, Greninja, Eldegoss, Talonflame, Lucario, Venusaur, Mr. Mine, Slowbro, Absol, Machamp, Wigglytuff, Alolan Ninetails, Cramorant, Gengar, Carchomp, and Cinderace. More Pokemon will continue to join the roster in the future, and we'll let you know about all of the reveals as they happen.
Here's a new trailer providing a first look at Tsareena in Pokemon Unite:
Pokemon Unite is currently available as a free-to-play game on Switch and mobile. You can head on over to the official site here.
Leave a Reply