Decidueye confirmed for Pokemon Unite, trailer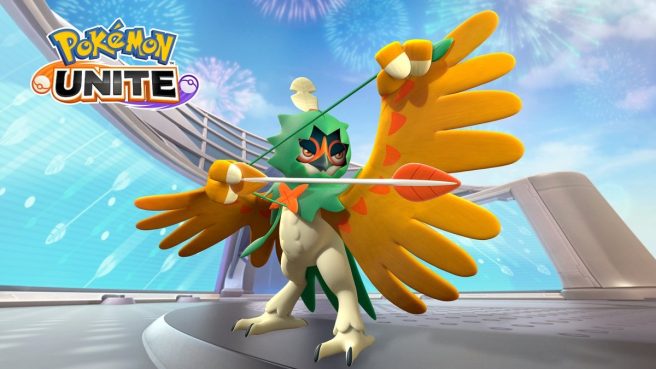 On social media, the official Pokemon Unite accounts have been teasing what many had assumed was the addition of Decidueye. The news was made official today, and we have a trailer as well.
Decidueye will be joining Pokemon Unite on November 19. The Pokemon Company hasn't actually really gone into detail as to how the creature plays, but we do at least have some idea thanks to today's video.
For a first look at Decidueye in action, check out the trailer below.
Decidueye joins the growing roster in Pokemon Unite, which also includes Greedent, Sylveon, Mamoswine, Blastoise, Blissey, Gardevoir, Zeraora, Pikachu, Charizard, Snorlax, Crustyle, Greninja, Eldegoss, Talonflame, Lucario, Venusaur, Mr. Mine, Slowbro, Absol, Machamp, Wigglytuff, Alolan Ninetails, Cramorant, Gengar, Carchomp, and Cinderace. More creatures are expected to be added in the weeks and months ahead.
Pokemon Unite is currently available on Switch and mobile as a free-to-play title. Read about the game's latest update that went live this week here.
If you'd like to learn more about Pokemon Unite, head on over to the official website here.
Leave a Reply