Two Point Campus reveals Space Academy DLC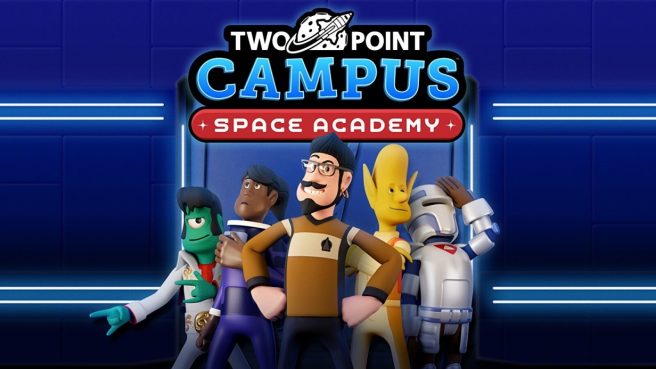 SEGA and Two Point Studios today unveiled the first major DLC for Two Point Campus, which is known as Space Academy. It will be available for Switch on December 12, 2022.
The DLC is comprised of "out-of-this-world campus locations, far-out courses, and a host of stellar student archetypes for you to mold into the intergalactic pioneers of tomorrow". Further information can be found below.
The Two Point space program is far, far away from its golden years when rockets lit up the news and astronauts were semi-famous, like B-list actors you don't even recognise. And now the County has opened the doors to its fledgling Space Academy, Two Point needs your help on the front lines of galactic defence, inter-dimensional diplomacy, promoting the space industry and preparing the County for alien life. The aliens are coming; look busy.

We've also discovered a cluster of those cheesy space rocks caught in the County's orbit. So we need you to set up Two Point's first out-of-County campus, source alien students from all around the galaxy, and teach them everything we know about us. Conditions may be harsh, but we're sitting on a gold mine.

So dust off your moon boots set phasers to fun, and get your students to reach for the stars… and their wallets.
And here's a trailer for the Two Point Campus Space Academy DLC:
Two Point Campus is now available on Switch.
Leave a Reply