Two Point Hospital update out now on Switch, patch notes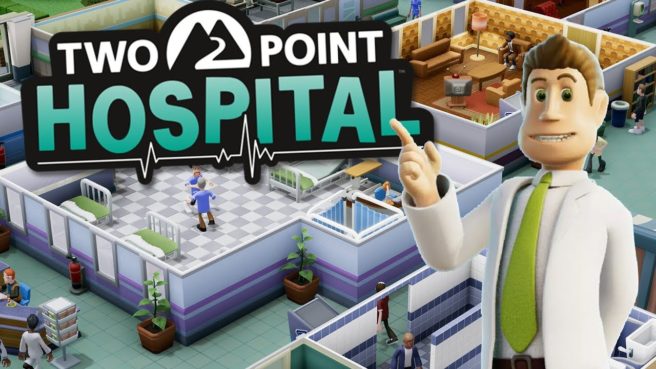 Two Point Hospital was recently given a new update on Switch. In addition to improved stability, there's a small balance adjustment and a whole bunch of fixes.
The full patch notes are as follows:
Improved stability to reduce crashes when playing the game for a long time or when switching between many hospital levels on one session
Adjusted the balance of Chasm 24 in relation to the stabilisers triggering
Fixed a bug where restarting a hospital that has а Remix option from the metamap resets the Remix progress
Fixed a bug with lighting in Wanderoff and Overgrowth
Fixed a bug with texture quality on the Map
Fixed a bug with Ghosts missing their eyes (they were too spooky)
Fixed a bug with doorframes missing on some outdoor Hospitals
Fixed a bug where restarting Sandbox hospital can make them disappear from the list of hospitals
Fixed a bug where newly hired staff can have choppy animations
Fixed a bug with the Spare Clothes item in Toad Hall
Fixed a bug with Superbug collaboration after receiving an invite
Fixed a bug where the K9-Away Treatment machine could become out of sync with the patient
Fixed a bug with the Thrill Ride item and having an offset animation
Fixed a bug with the Staff List and Patient list becoming offset when selecting characters
Fixed a bug where janitors would leave a room after extinguishing a fire instead of repairing the machine first
Two Point Hospital is out now on Switch. The game's Jumbo Edition arrived in February – read more about that here.
Leave a Reply