Ubisoft Club website lists Assassin's Creed III Remastered for Switch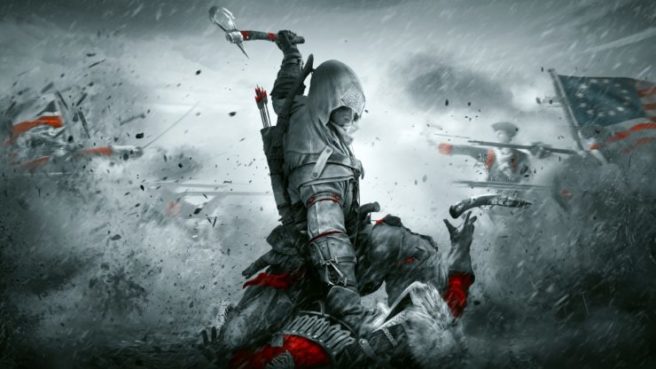 What's going on with Assassin's Creed on Switch at the moment? That question seems to be a bit of a mystery.
Assassin's Creed Compilation was listed by a German retailer last year. Since then other Czech stores had pages up for Assassin's Creed III on Switch. But Ubisoft ended up announcing the game last week, and Switch wasn't mentioned among the confirmed platforms. A few days later the Ubisoft Club website has now listed Assassin's Creed III Remastered for Nintendo's console.
Is it happening or not? Assuming it is, Ubisoft should be saying something soon. Having it in a Nintendo Direct would certainly make sense, and that has been rumored to be taking place sometime this week.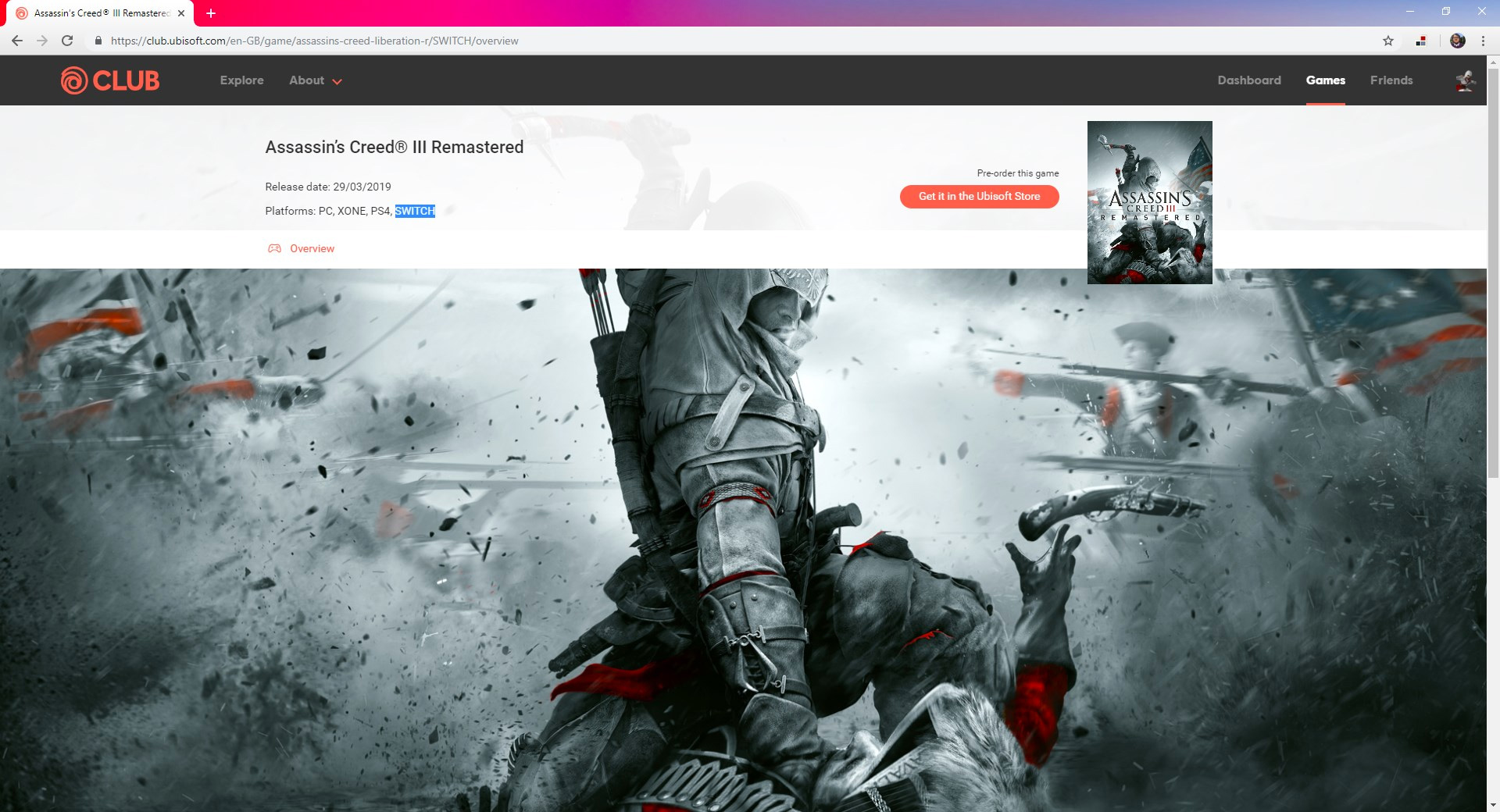 Leave a Reply