Ubisoft expecting big Switch sales during the holidays, Mario + Rabbids and Just Dance 2018 doing very well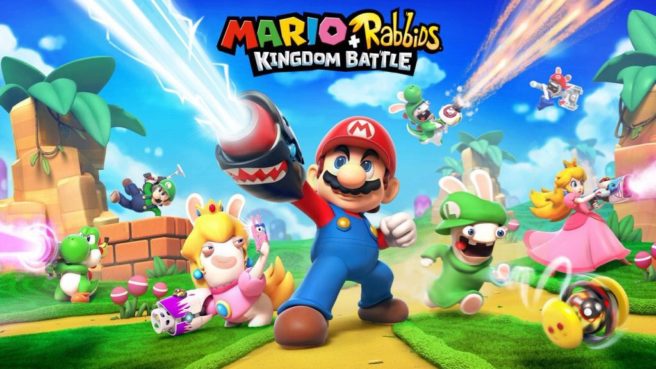 As we know, Ubisoft announced its latest financial results this past week. We have more information from the call that was held after the initial report was posted.
Early on in the call, Ubisoft said that Mario + Rabbids Kingdom Battle outperformed its own forecasts. The game is also once again confirmed to be the best-selling third-party title on Switch.
It was also pointed out that the growing / successful install base on Switch should have many benefits for Ubisoft. As a result, Mario + Rabbids Kingdom Battle is expected to have a longer than usual sales curve.
The call also had more interesting sales tidbits about Mario + Rabbids Kingdom Battle and Just Dance 2018. Regarding Mario + Rabbids Kingdom Battle, the attach rate with Switch varies between 10 and 20 percent depending on the number of consoles that are out there, but Ubisoft's expectation is to take a big percentage of sales for the machine, so they expect a big boost during the holidays. Just Dance 2018 is also doing very well thus far as the game is #1 there and is the biggest format.
Finally, we have the full comment from Ubisoft CEO Yves Guillemot in reference to him saying that the company is "very happy" with sales on Switch. When asked if the console's success has shaped Ubisoft's view with how much it will invest in the system, Guillemot replied:
"We are very happy with the sales. We feel that the machine is going to be selling in big volumes during Christmas, so we expect to continue to invest on the machine and we expect big sales of Just Dance 18 at the end of the year also, and for sure Mario and Rayman."
Leave a Reply