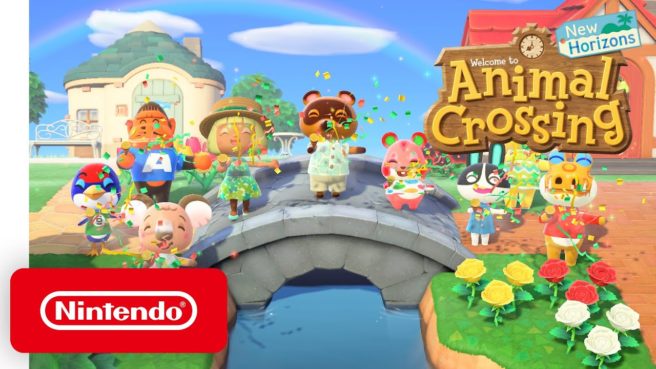 Thanks to GamesIndustry, we have new insight into the UK gaming market for March 2021.
Switch was actually in last place for consoles, selling less than the PlayStation 5 and Xbox Series X/S. That being said, Switch sales are up 13.6 percent over the first three months of 2020.
Games on Nintendo's console also performed very well. Animal Crossing: New Horizons was the best-selling boxed game of the month, with Super Mario 3D World + Bowser's Fury, Monster Hunter Rise, and Mario Kart 8 Deluxe also in the top five.
Here's a look at the best sellers of March:
| Position | Title |
| --- | --- |
| 1 | Animal Crossing: New Horizons (Nintendo) |
| 2 | Super Mario 3D World + Bowser's Fury (Nintendo) |
| 3 | Monster Hunter Rise (Capcom) |
| 4 | Spider-Man: Miles Morales (Sony) |
| 5 | Mario Kart 8: Deluxe (Nintendo) |
| 6 | Super Mario 3D All-Stars (Nintendo)) |
| 7 | FIFA 21 (EA) |
| 8 | Minecraft: Switch Edition (Nintendo/Mojang) |
| 9 | Call of Duty: Black Ops Cold War (Activision |
| 10 | Grand Theft Auto 5 (Rockstar) |
| 11 | Ring Fit Adventure (Nintendo) |
| 12 | Assassin's Creed: Valhalla |
| 13 | Minecraft Dungeons (Microsoft) |
| 14 | Super Mario Odyssey (Nintendo) |
| 15 | Luigi's Mansion 3 (Nintendo) |
| 16 | Just Dance 2021 (Ubisoft) |
| 17 | Watch Dogs Legion (Ubisoft) |
| 18 | 51 Worldwide Games (Nintendo) |
| 19 | Pokémon Sword (Nintendo) |
| 20 | LEGO Harry Potter Collection (Warner Bros) |
Leave a Reply