Ultra Kaiju Monster Rancher gameplay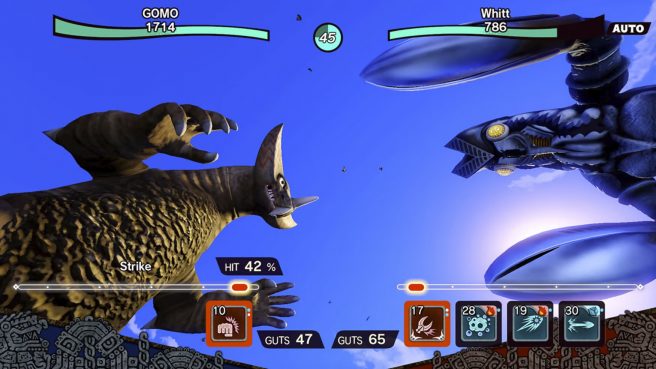 Ultra Kaiju Monster Rancher made its worldwide debut on Switch to close out the week, and a ton of gameplay has emerged. An hour of footage is now available.
More information can be found in the following overview:
Ultra Kaiju Monster Rancher is a brand-new collaboration between Ultraman, a famous Japanese Tokusatsu work, and Monster Rancher, a popular role-playing simulation series. This new game introduces iconic Ultra Kaiju such as Alien Baltan, Zetton, and Gomora to the popular gameplay mechanics of raising and battling monsters from the Monster Rancher game.

1) Feed, Train, Explore!
Pick what you want to do every week and raise your Ultra Kaiju. Witness different sides of Ultra Kaiju that you've never seen before. Learn about their mannerisms and meet powerful Kaiju rivals. Battle it out in tournaments that emulate original clashes in the Ultraman work!

2) Discover Over 200 Different Types of Kaiju!
You can fuse Ultra Kaiju to create brand new variations! A Dada-patterned Zetton, a Red King with the horns of Gomora… There are many combinations to be found!

3) A New Regeneration Method!
NFC compatible devices such as transportation IC cards and more can be used to generate Kaiju. The NFC device will generate a unique Kaiju based on various properties. Experiment with NFC devices to find out what kind of Kaiju will be generated!
Get a look at the Ultra Kaiju Monster Rancher gameplay below.
Ultra Kaiju Monster Rancher is primarily a digital download on Switch, though a physical version is being offered in Asia that supports English – we have more information here.
Leave a Reply