Undernauts: Labyrinth of Yomi gameplay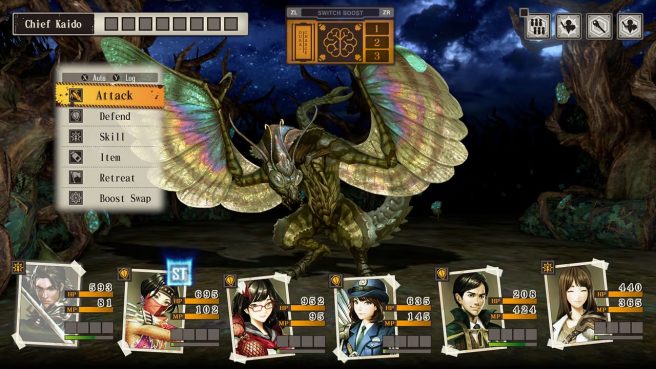 Thanks to Aksys Games, Undernauts: Labyrinth of Yomi is about to make its debut in the west and we've got gameplay ahead of its arrival. Over a half hour of footage is available.
For more on Undernauts Labyrinth of Yomi, read the following overview:
Tokyo, 1979. When a massive, mysterious structure suddenly rises from the ground, the government sends a team to investigate. You have been selected to join an elite group of underground explorers employed by Cassandra Company. Unfortunately, you are not the only one searching these caverns. Terrifying monsters lurk in the shadows. Dangerous criminals hunt for resources. Large numbers of people are missing. The test of your survival skills begins now…

Escape from "Yomi" – a dungeon filled with riches – and danger.

You have been recruited into the Undernauts – a team of brave subterranean adventurers who comb the depths of a massive, monster-infested labyrinth in search of priceless resources.

Make use of your powerful skills and magic items to create exits and reach the surface alive.
We have the Undernauts: Labyrinth of Yomi gameplay below.
Undernauts: Labyrinth of Yomi launches for Switch on October 28. It will be distributed both physically and digitally.
You can access the official site here.
Leave a Reply