Untitled Goose Game devs on why the name wasn't changed, gave brief consideration to one other title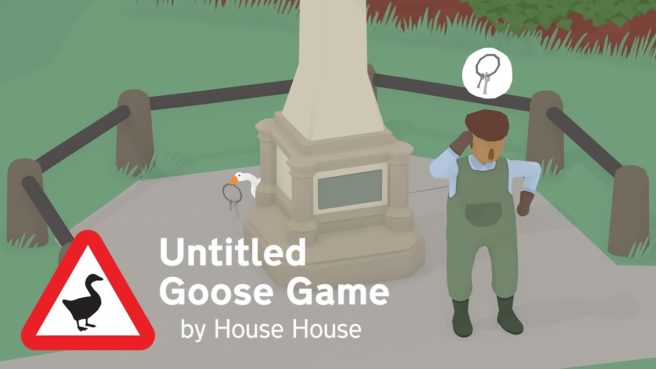 Untitled Goose Game has a pretty unique title, but that wasn't always the plan. As it turns out, developer House House "didn't intend for that to be the name of the game, but it really stuck, and we never found anything we liked more."
The studio's Stuart Gillespie-Cook and Jake Strasser told IGN:
"We really did intend to come up with something! We'd always just called it 'goose game' internally, but when we had to upload footage of it for a festival, we wanted to make it clear that wasn't the final name, so we put it up as Untitled Goose Game. We didn't intend for that to be the name of the game, but it really stuck, and we never found anything we liked more." – House House developer Stuart Gillespie-Cook

"We've had too many suggestions [from] fans over the years: Metal Goose Solid, Honkers Gone Bonkers, Goose on the Loose, Wild Goose Chase, Duck Duck Goose, etc." – House House developer Jake Strasser
House House did give slight consideration to one title: Some Link it Honk. However, Untitled Goose Game won out in the end.
House House said:
"The only title we ever even remotely considered was 'Some Like it Honk,' because we thought it was funny, but I don't think [we] ever seriously considered using it. Untitled Goose Game just has such a nice ring to it." – Strasser
Leave a Reply