Very Very Valet update out now (version 2.0), patch notes and trailer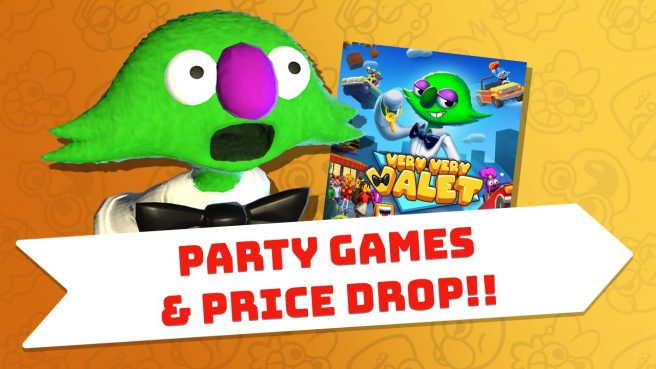 A year after launch, Very Very Valet has received a major 2.0 update.
The madcap couch co-op party game has been given a new Valet, 8 Player Party Games, a Boost mechanic, and more. The typical adjustments, improvements, and fixes are also included.
Continue on below for the full patch notes pertaining to the Very Very Valet version 2.0 update.
Meet "Flop"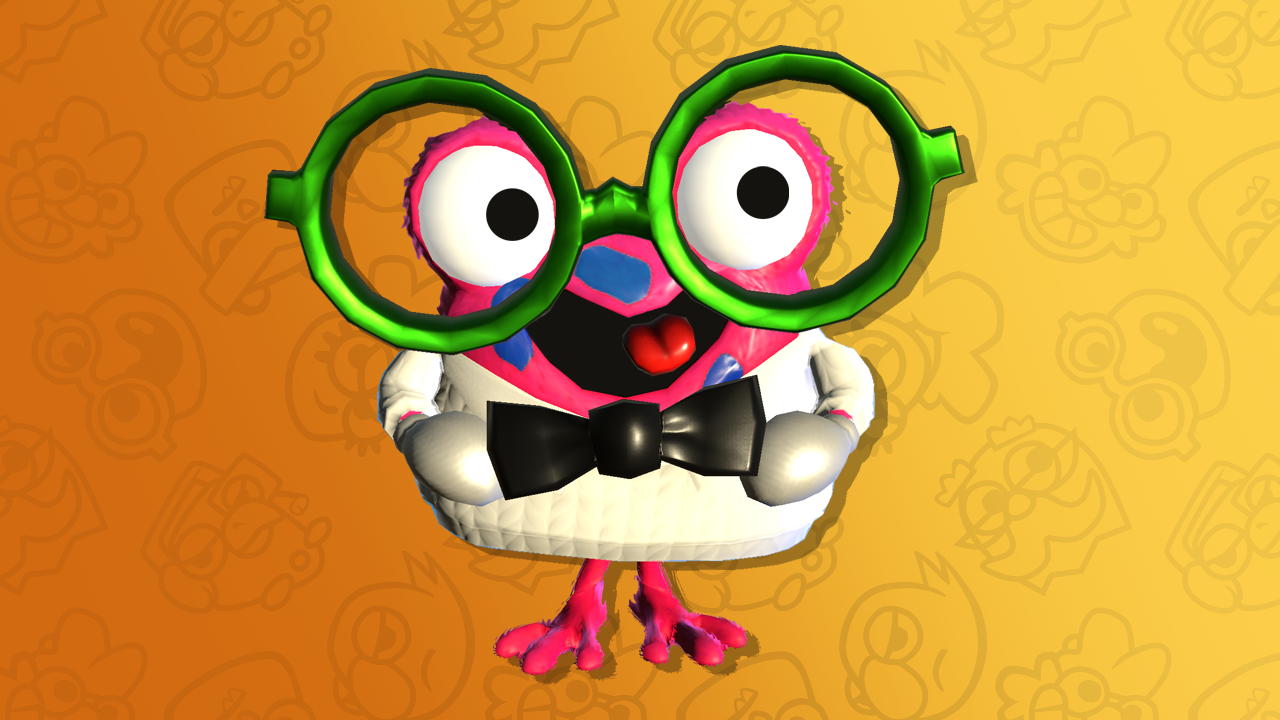 Give a warm welcome to the latest (and sweatiest) Valet to the team — codenamed "Flop"
Flop was actually the number one student at the Valet Academy! But they always thought of themselves as more of a "behind the desk" kind of agent rather than the "AHH WHY AM I DRIVING MY LEGS AREN'T LONG ENOUGH?!?" type. Life is full of surprises!
But then we showed Flop the fine print…so they're donning their softest sweater and hoping to overcome their Alp-sized nerves to pickup, park, and return with the very very best!
8 Player Party Games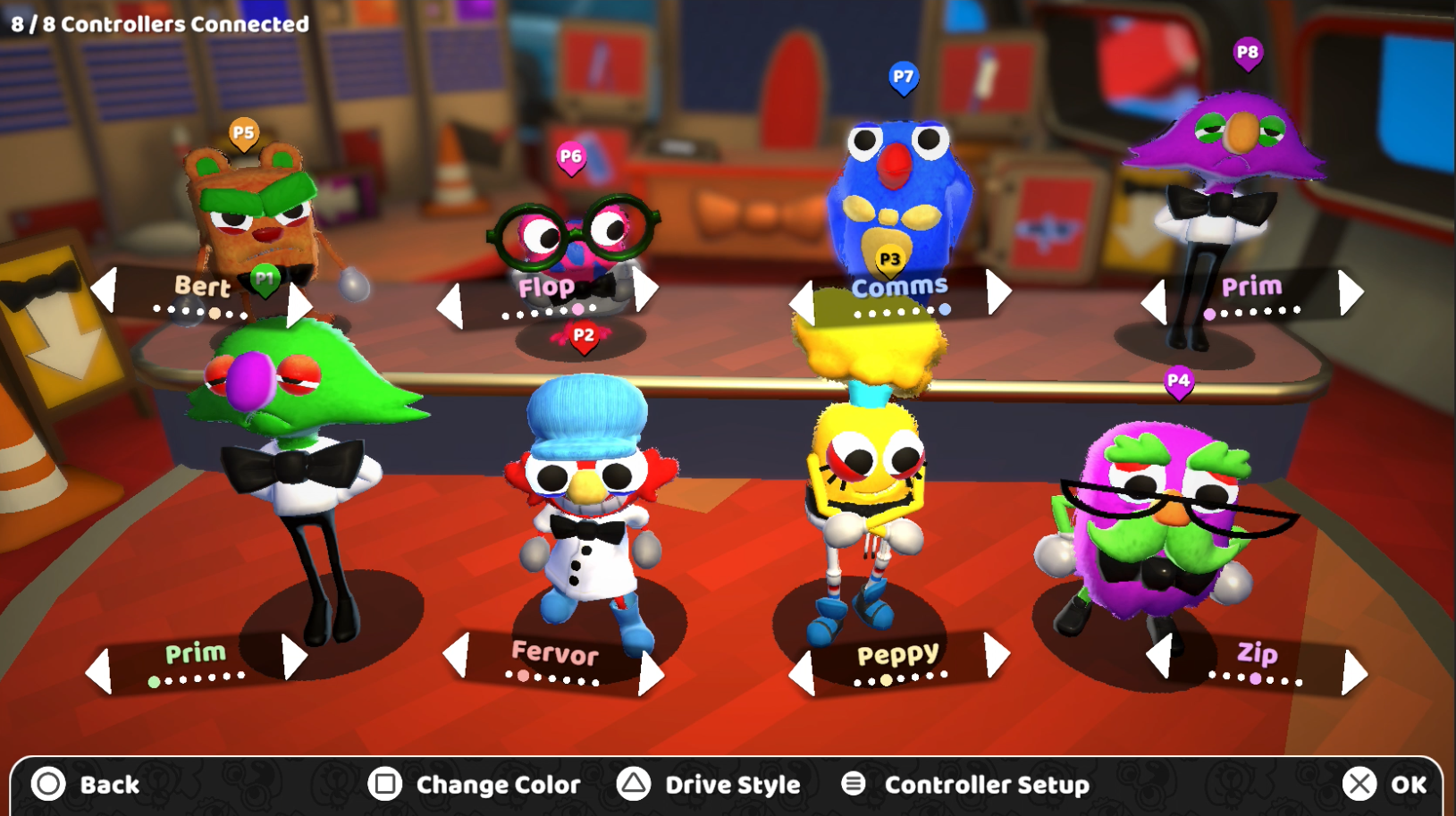 The rumors are true – we've got new Party Games that support up to 8 Players! You better hold onto your butts because it's about to get very VERY chaotic. Version 2.0 has two different Party Games available: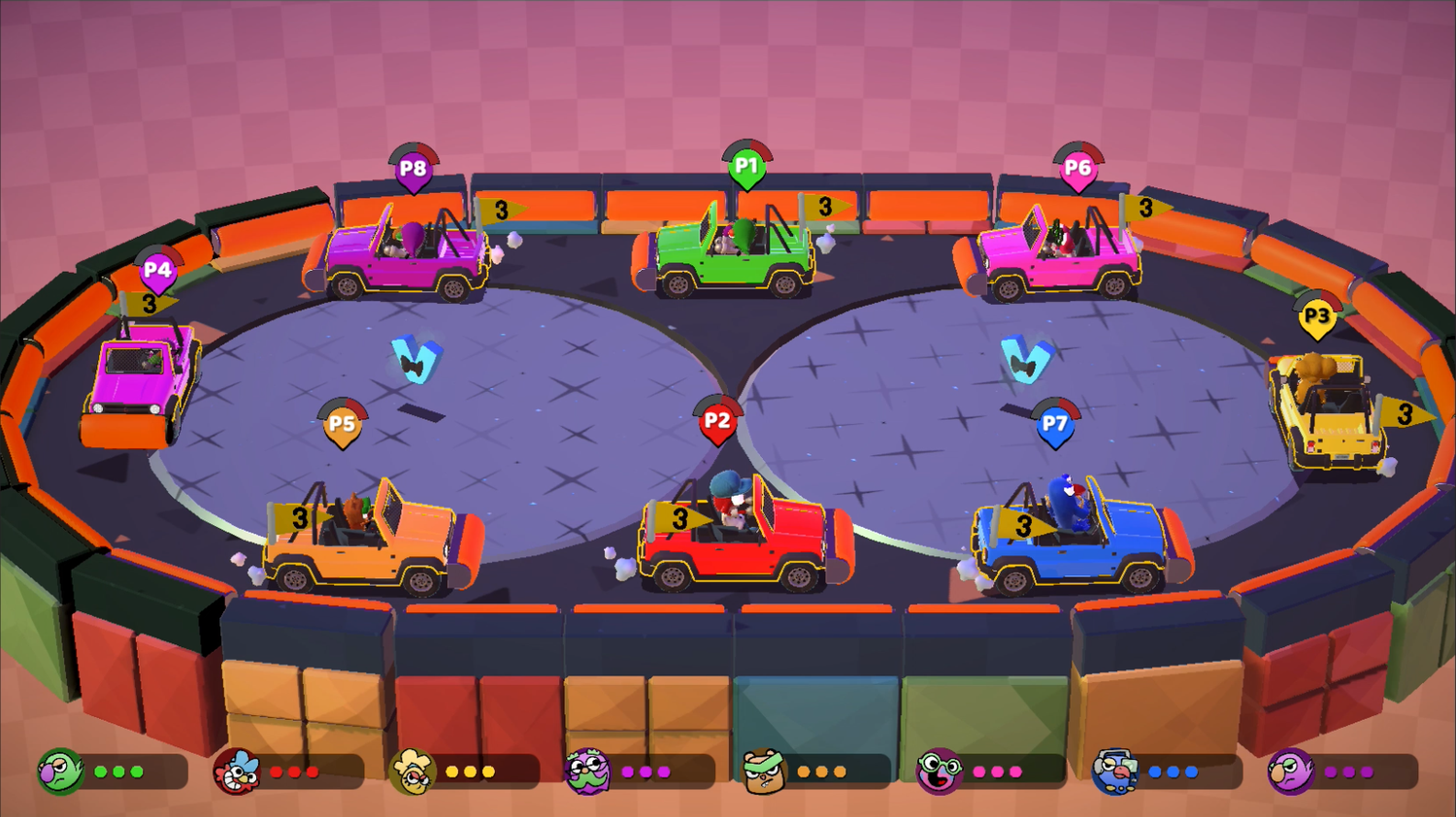 KNOCKOUT
In Knockout players drive, shove, and bump to be the last one standing! There are four different courses to choose from and TONS of options to customize:
Revenge: Knocked out players return in a roaming tractor beam to enact their vengeance
Sudden Death: After a set time, automated tractor beams will appear to end the round quickly
Bumpers: Determine whether cars have the orange bouncers in front, back, sides, or everywhere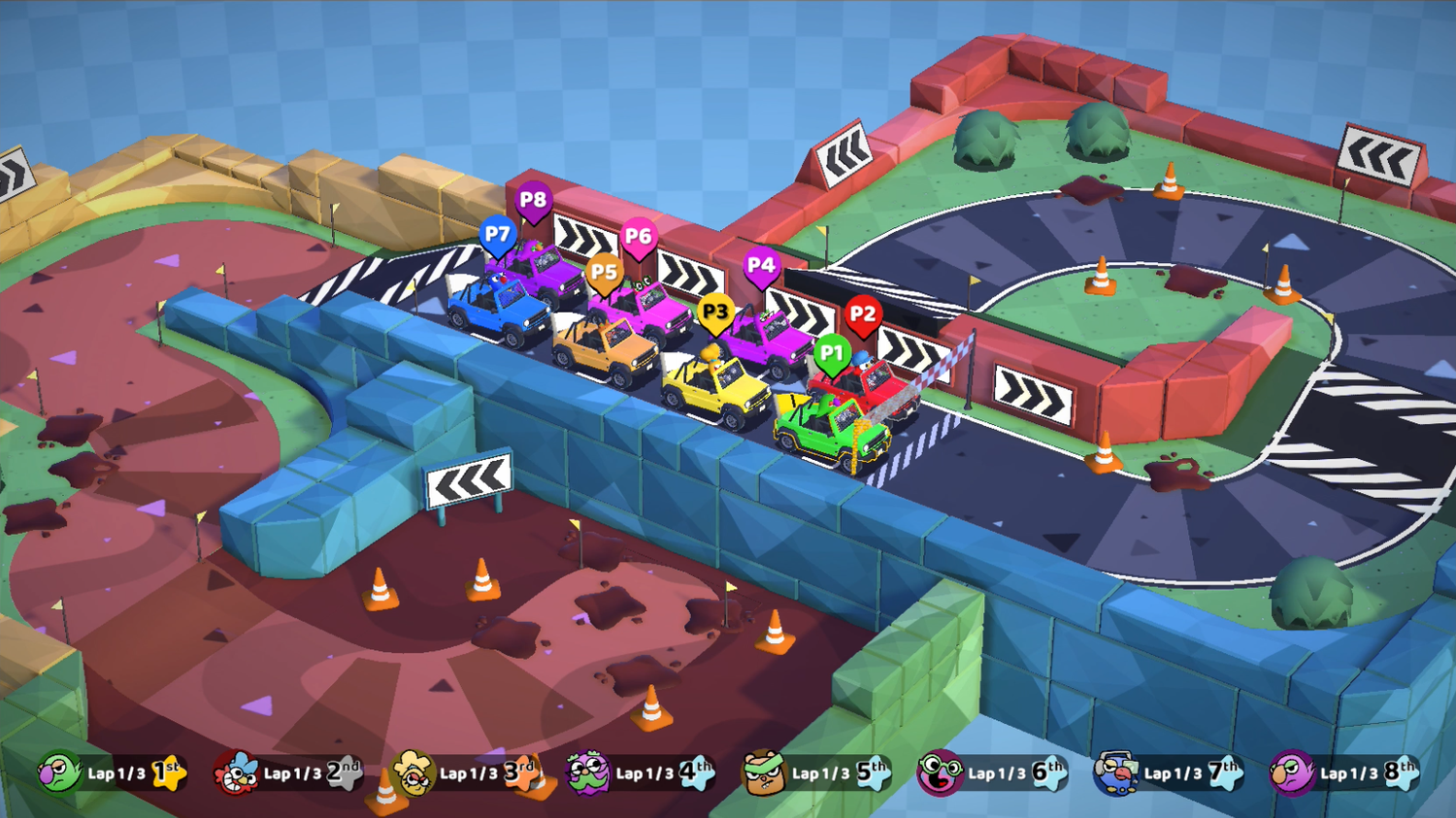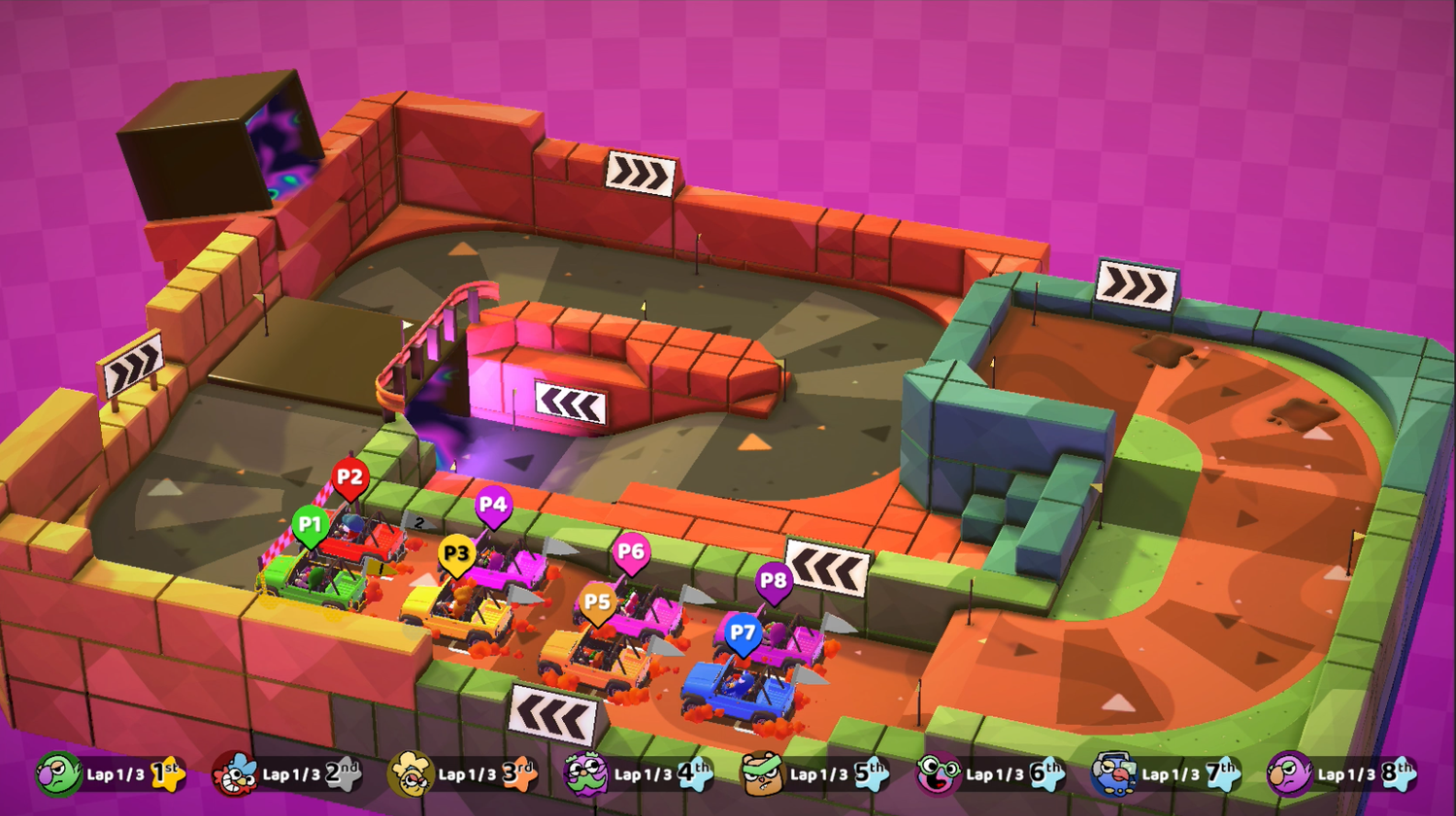 RALLY RACE
In Rally Race players must steer, corner, and boost their way to first place! Once again there are a total of four course and loads of customizations. You'll also need to manage the track type to ensure victory:
Actionable Asphalt: Ideal handling (And preferred by 9 out of 10 registered drivers)
Driftable Dirt: Watch out for low traction slipping and sliding
Maddening Mud: Hope you brought something to read – because you're not going anywhere!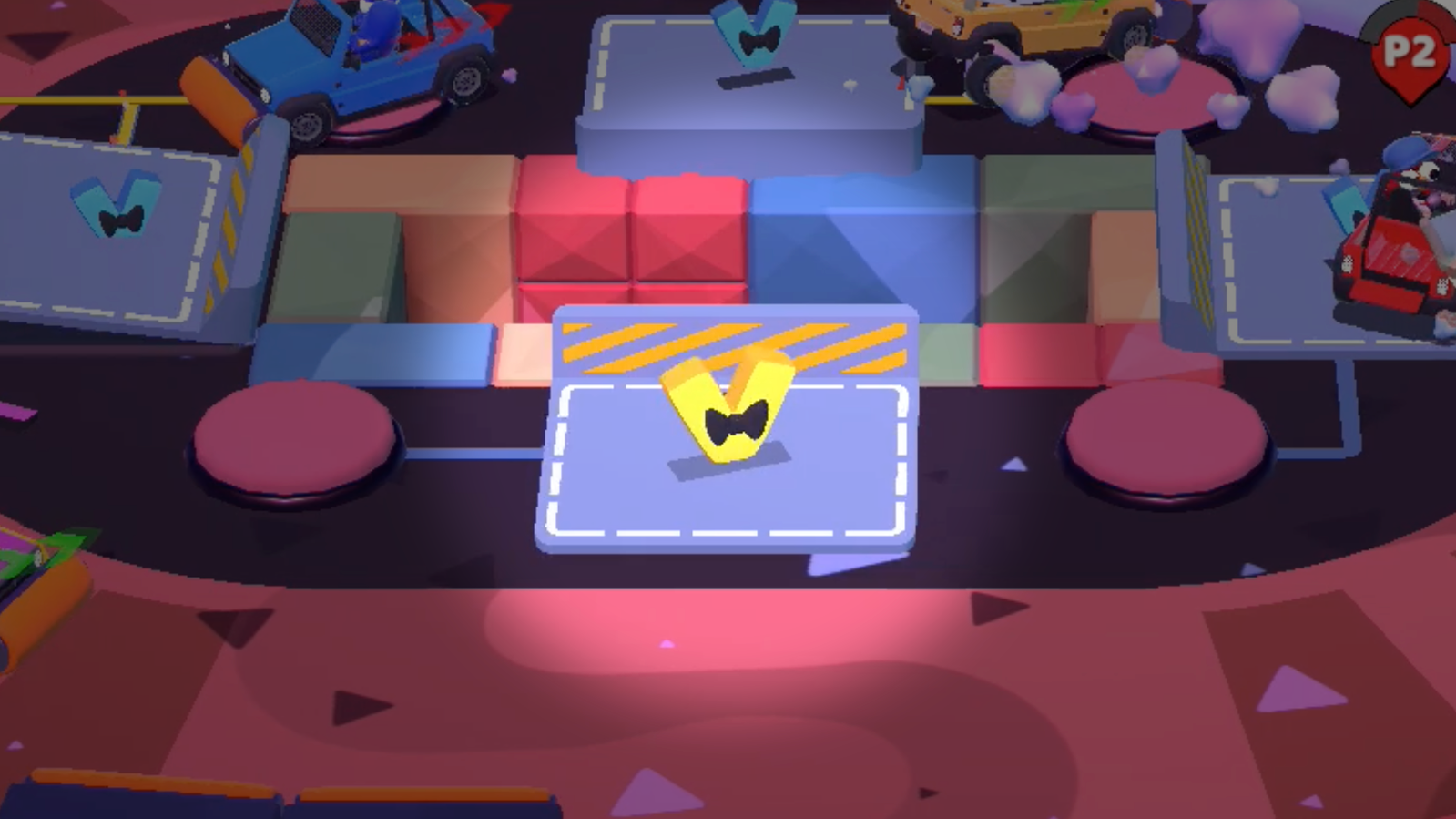 Both Party Games also feature a new Special Pickup in the form of a rotating yellow "V". These mysterious pickups have a mind of their own – like Forrest said, "You never know whacha gonna get" If you're lucky you'll overheat everyone's car! If you're unlucky, only your car will overheat. Curse you, fates!!
Boost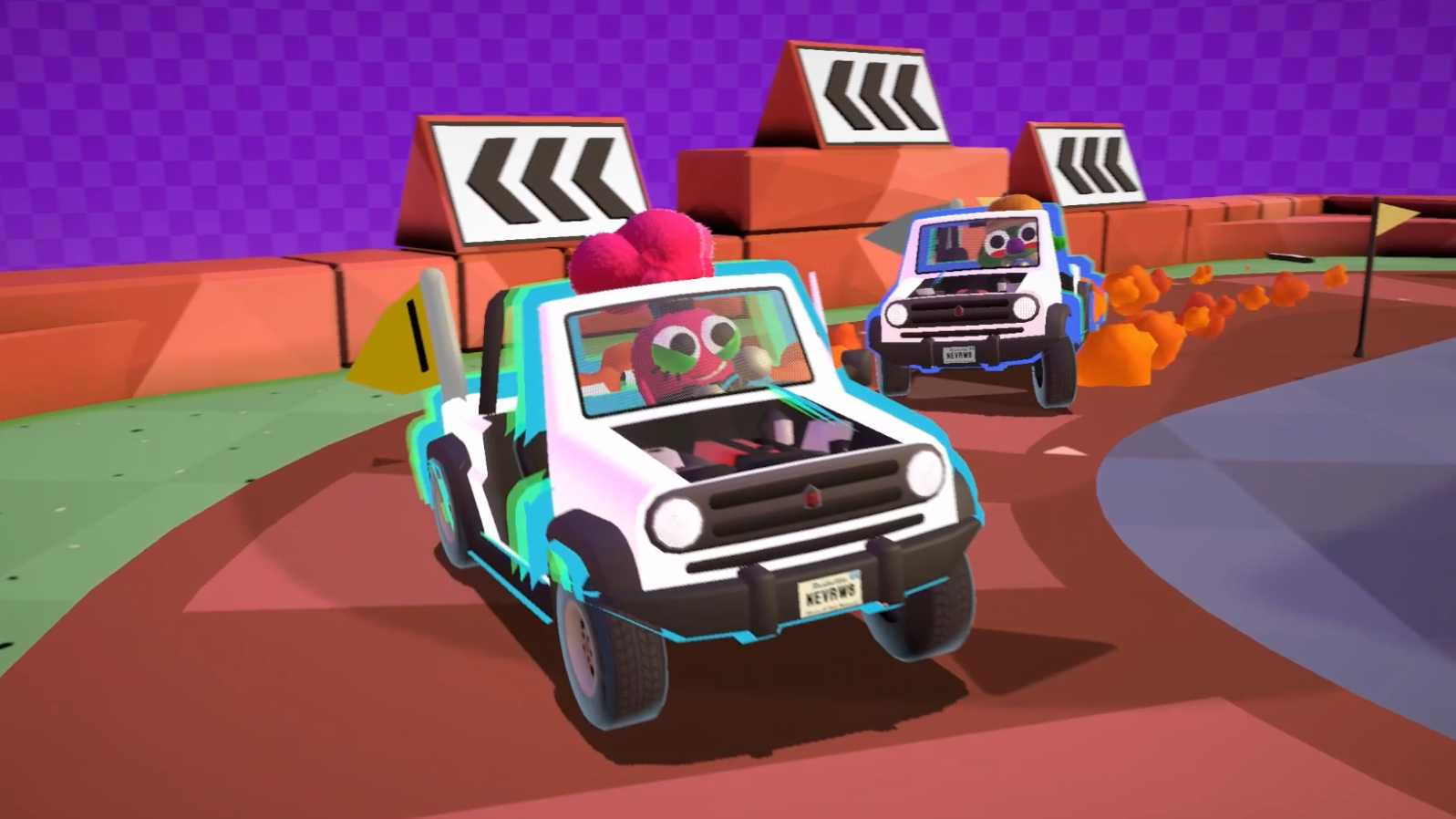 Tied of cars being the same old speed all of the time? Well time to celebrate, because now you've got BOOST!
Boost allows you to speed up on demand – in both the regular Valet levels and the new Party Games! You can even customize the Boost behavior:
Overheat Mode: Using too much boost will overheat, slowing down your car for a little bit
Unlimited Mode: Throw caution to the wind and drive like mad!!
Driver's Ed has been updated to include Boost, so check out the tutorial again if you need a refresher.
Stamps

Very Very Valets are already traveling around the globe parking cars – it only makes sense they'd want a stamp book for collecting their memories! There's over 20 different achievements to complete as you make your way through the game. This includes very very important tasks like finishing missions, collecting stars, and of course honking horns. You can see a full list by going to the Stamps screen.
And the Rest…
Mission Changes
Driver's Ed: Updated with "Boost" step
Alley Avenue: Adjusted layout
Hotel No Vacancy: Condensed stage size
Cleanup Crew: Collider fix
Downtown: Reduced level intensity and adjusted layout
Seismic Stories: Adjusted layout
Sharing Spaces: Elevators are bigger, easier to use
Miscellaneous
Tips, tricks, and hints appear on loading screens
Controller and button reminder on the Pause screen
New "Collect Every Star" Rewards: additional Valet colors and badges on Save Select
Localization and text wrapping fixes
Bug fixes and general stability improvements
Demo Updates (Nintendo Switch only)
Added a new mission "Bowled Over"
Added a new Knockout course "Pillar Plight"
New Boost mechanic
Updated tutorial
And here's a trailer for the Very Very Valet version 2.0 update:
It's also worth noting that as of now, Very Very Valet can be purchased at a lower price. The game has been reduced to $14.99 permanently.
Leave a Reply