Video: 5 reasons to buy a Switch (and 5 reasons to not buy one)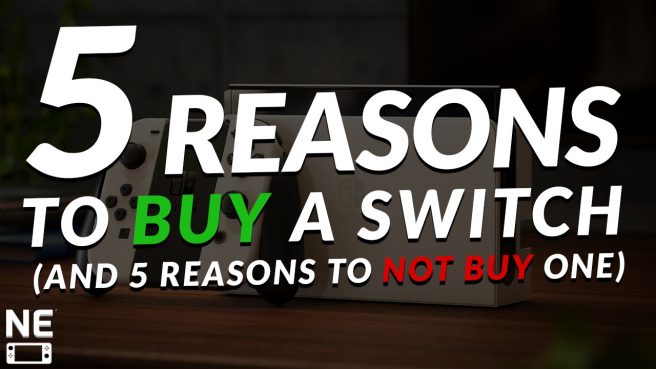 Here we are, almost at the end of the year. The holidays are fast approaching and many are considering buying a Switch. With that in mind, I decided to produce a video discussing five reasons to buy the system – but also five reasons why it may not be for everyone. My idea here is to give a general look at the console, leaving you to ultimately decide if you feel it's worth picking up or not.
The majority of you who follow the site likely already own a Switch and these reasons may not be important to you. However, I think the video can still be interesting as a "review" of my experience with the console since launch. You can check it out in full below.
Looking for more video content from us? We posted a video just a few days ago talking about remasters and some of the problems they've run into this year – you can watch it here. You can also find a video here going over how Nintendo could "expand" 3D Mario in the future following some comments made by Shigeru Miyamoto. Look for more videos from us in the very near future.
Leave a Reply