Video: Former Rare artist Kev Bayliss shows off original Donkey Kong Country sketches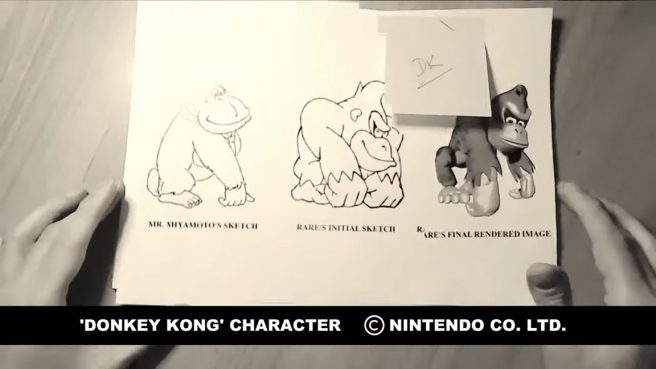 During his days at Rare, Kev Bayliss worked on a number of different projects, including Donkey Kong Country. Bayliss helped determine the direction of the game's character art.
In a YouTube video today, Bayliss offered up a look at some of his original sketches for Donkey Kong Country. Aside from Donkey Kong himself, we also get a look at Rambi, the Kremlings, and more.
Here's the video intro from Bayliss:
This is a quick look at some really rough scribbles that turned up from way back when I worked at Rare Ltd. when I was part of the team that created the Donkey Kong Country video game for the Super Nintendo.

Although I refer to it as 'concept art' in the video, the drawings are really just 'working sketches' or 'thumbnails' (often drawn on 'post-it' notes) which served the purpose for getting ideas across before artists went ahead and began creating 3D models.

These simple ideas were then developed into many of the Donkey Kong Country enemies and other characters in the game, and there are also a few sketches in there that I created when I was given the once in a lifetime opportunity to re-design Shigeru Miyamoto's amazing 'Donkey Kong' character for the game.

It shows how concept art doesn't have to be amazing to create popular characters, and also how your drawing skills improve over time!
You can check out all of the sketches in the video below.
Leave a Reply