Video: Mario Kart 8 Deluxe Booster DLC graphics comparison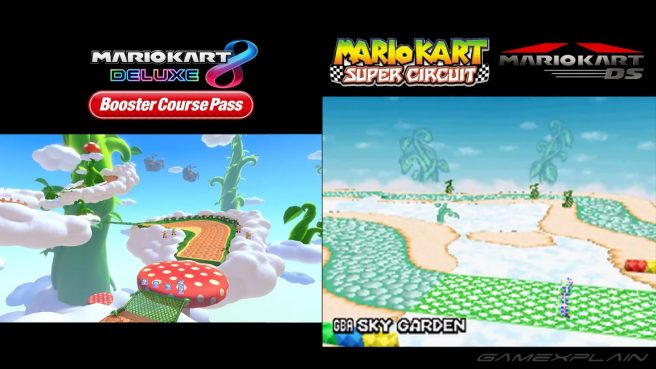 GameXplain has put together a new comparison video for Mario Kart 8 Deluxe's Booster Course Pass DLC.
Yesterday, Nintendo announced that it's revisiting the racer over five years after its original release with new courses. 48 will be made in total spread across six waves.
The first wave is due out in March. It will include the Golden Dash Cup featuring Paris Promenade (Tour), Toad Circuit (3DS), Choco Mountain (N64), and Coconut Mall (Wii) with the Lucky Cat Cup containing Tokyo Blur (Tour), Shroom Ridge (DS), Sky Garden (GBA), and Ninja Hideaway (Tour).
Here's the full graphics comparison for the Mario Kart 8 Deluxe Booster Pass DLC:
The Mario Kart 8 Deluxe – Booster Course Pass will cost $24.99. However, those with an active Nintendo Switch Online + Expansion Pack will be able to access the tracks at no extra cost.
Leave a Reply