Vitamin Connection launches February 20, debut trailer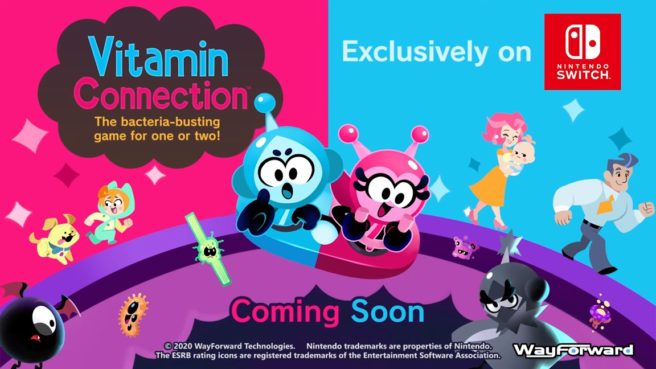 Shantae developer WayForward has dated its Switch exclusive Vitamin Connection. The game is launching digitally on February 20, though a physical version will also be distributed at a later date through Limited Run Games.
Here's an overview of Vitamin Connection, along with the first trailer:
Featuring innovative Joy-Con controls, HD Rumble, and other features developed exclusively with Nintendo Switch in mind, Vitamin Connection lets one or two players take control of Vita-Boy and Mina-Girl and use the microscopic Capsule Ship to fend off a putrid pathogenic invasion. As they eliminate foes with their Vitamin Beam, navigate maze-like environments, interact with quirky allies, and overcome a variety of challenging sub-games, they'll save the Sable family — and maybe even the world! – from numerous wacky situations.
Pricing for the digital version of Vitamin Connection is set at $19.99. The physical version will go for $34.99, though a limited edition will also be sold for $64.99 and includes 3-inch plushies of Vita-Boy and Mina-Girl, 12 character profile cards, a CD soundtrack, and a reversible poster. Pre-orders for the physical version open on January 17.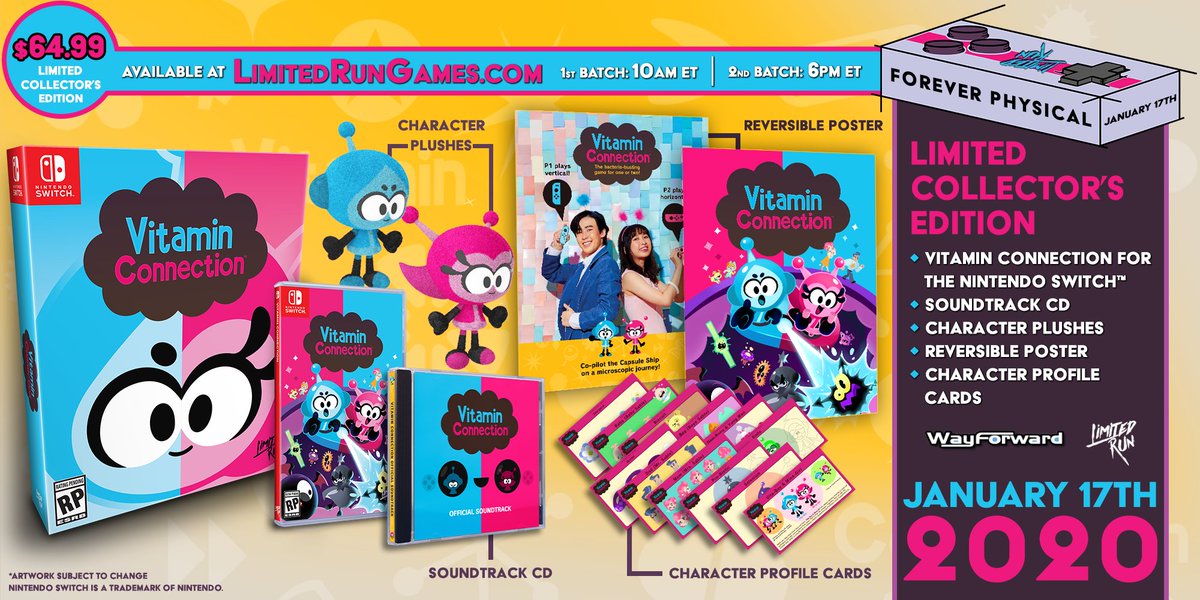 Leave a Reply