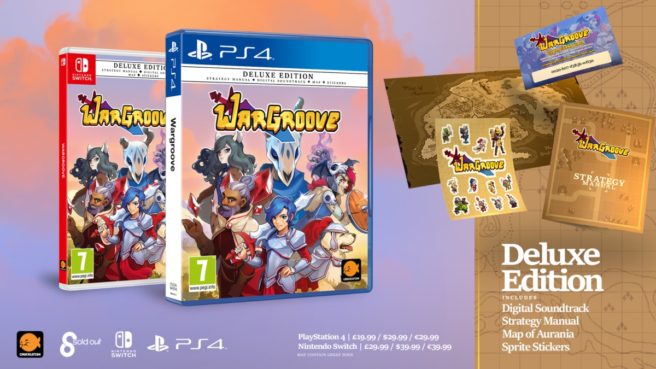 Thanks to a partnership with Sold Out, Chucklefish will be offering a physical version of Wargroove. Known as the Wargroove Deluxe Edition, fans will receive more than just the game with their purchase.
The package includes:
– Cartridge copy of the game
– Downloadable version of the Wargroove Soundtrack by Phonetic Hero and Boss Battle Records
– Commander sprite sticker sheet
– Poster map of Aurania
– Mini Strategy Manual with stats & tips on all units (available in English, French, Italian, German & Spanish)
– Reversible coversheet – it's a clean version of the key art without all those messy logos, but complete with standard spine so that it still looks normal on your shelf
Retailers will begin to sell the Wargroove Deluxe Edition this fall. Pricing is set at $39.99 / £29.99 / €39.99.
Leave a Reply