Wargroove's first patch submitted, quality of life fixes coming soon, more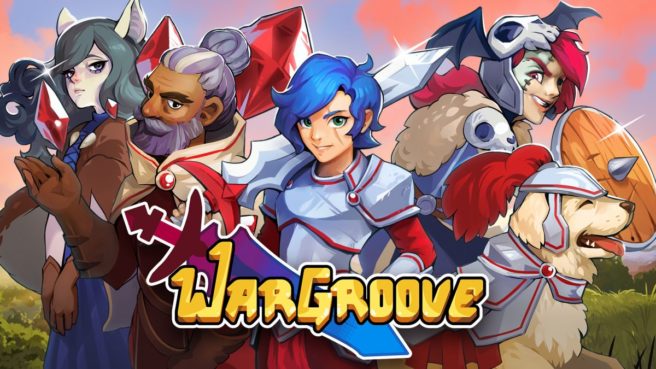 In an official blog post today, Chucklefish outlined future plans for Wargroove.
The first thing on the horizon is a patch that will address a few different bugs. After that will be "a number of quality of life fixes" that is also coming soon. Chucklefish also reconfirmed that it's looking into "a larger content update, DLC and more."
Here's the full post from the developer:
Really Short Term

We already have the first post launch patch submitted and going through approval, this patch brings with it a number of bug fixes and other small improvements that we weren't able to fix in time for release.

Fix bug that caused online multiplayer maps against AI to sometimes go into a broken state.
Fix bug that caused spectating online on Fog of War maps to not work correctly.
Fix bug that caused issues around resigning on matches.
Fix the display of some Japanese and Chinese characters.

Short Term

We're working on a number of quality of life fixes and hope to get them to you asap. It takes a little while to submit a patch on console, but we'll try to get things done as quickly as possible.

Some of those quality of life improvements will include:

The ability to skip battle scenes more quickly. With various options on how this will work.
The ability to force fast map movement to 'always on'.
Tooltips and more info for the effective/vulnerable charts.
In multiplayer, the host will be able to fill open spots with CPU players.
Display S rank requirements. (Tip for now, it's always based on number of turns.)
Make it more difficult to accidentally end a turn.
Multiplayer Lobby improvements
Various bug fixes

Long Term

As we continue to update the game and address user feedback, we're also looking into a larger content update, DLC and more. More info on this at a later date. But I think you'll be pleasantly surprised.

One more thing

We love feedback and we're constantly checking reddit, discord, the forums, twitter, etc. So keep it coming.

We'd like to know how you feel about the difficulty of the game, and should you be able to earn 3 stars at lower difficulty settings?

Let us know what you think!

Thanks again for the amazing launch support and we hope you enjoy the game!
Leave a Reply