Wave Race 64 joins Nintendo Switch Online this week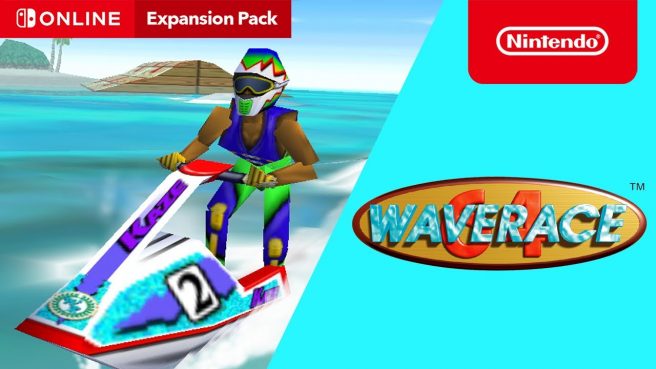 Wave Race 64 is the next N64 game joining Nintendo Switch Online, it's been announced. Those with access to the Expansion Pack tier can begin playing on August 19, 2022.
Wave Race 64, a racing title, originally released shortly after the launch of the Nintendo 64 in 1996. Players can choose from one of four watercraft racers, each with their own abilities and style, and try to capture glory in Championship Mode, go for the fastest time in Time Trials, pull off tricks in Stunt Mode, or challenge a friend in 2P VS. Mode.
Here's an overview of the game:
Wave Race 64 features nine challenging courses set across scenic locales. Go airborne with dolphins on the golden shores of Sunset Bay, cruise under the bright lights and tall buildings of Twilight City, feel the crashing waves on Sunny Beach or chill out on the frigid waters of Glacier Coast, just to name a few. Plus, racing conditions will change with the weather, making the water choppy or covering the course with fog. The waves will even respond to the way that you and your rivals move!
View a trailer for Wave Race 64 on Nintendo Switch Online below.
A number of other N64 games are currently available for Nintendo Switch Online + Expansion Pack. These include Mario Kart 64, F-Zero X, Mario Golf, Pokemon Snap, and more.
Leave a Reply