What the Golf? getting Among Us update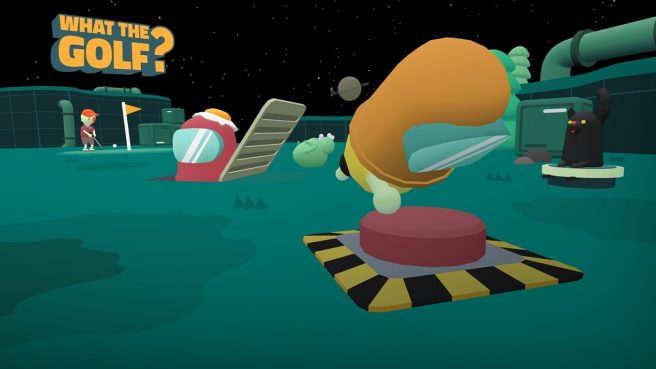 Triband is still working on updates for What the Golf?, and has now revealed a crossover with Among Us.
35 levels inspired by the popular game will be made available to all players for free. The update is said to take players "through a space station full of Impostors, Crewmates, betrayal, vending machines, surprises, space rockets, UFOs, vents, cats and other vaguely related items that are great for golfing".
Triband creative director Tim Garbos said of the news: "Do you know that feeling when you love a game so much that you start making levels in your own game about it? That's normal, right? It's a cool and normal thing to do. Right? Anyway, we're so grateful to Innersloth for being too uncomfortable to say no after we said please several times. Love those guys! So sweet. We hope players will enjoy the new Among Us-inspired What the Golf? levels that are still not really about golf!"
A trailer for the new Among Us update in What the Golf? can be found below.
Note that this update isn't live on Switch just yet. We'll give you a heads up when that changes.
Leave a Reply