What would a "Nintendo Metaverse" look like? | Nintendo Everything Refresh Ep. 022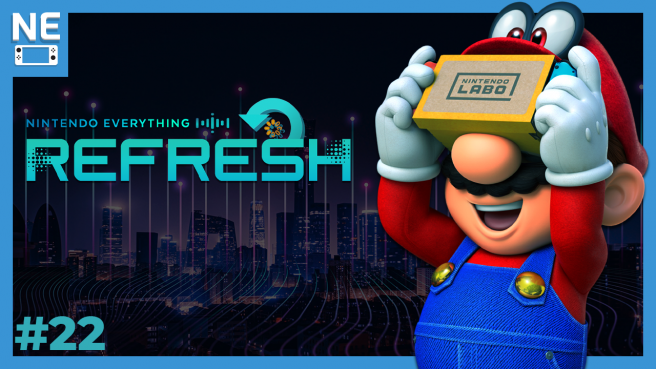 Everyone seems to be talking about the metaverse these days (for better or for worse), which is funny because there's no unanimous consensus as to what it even is! Is it the future of gaming, the future of work, the future of buzzwords… or maybe, just maybe, the future of Mario? What could Nintendo's presence in the metaverse look like – or should they even bother? Join your hosts Nick, Nicolas and Luiz as they (attempt to) answer these non-fungible questions. They'll also discuss the legacy of Wave Race 64 (which was just added to Switch Online's Expansion Pack), a mysterious Nintendo adaptive controller, new claims of workplace misconduct at Nintendo of America, and more.
Our show is available on most major streaming platforms, including Spotify, Apple Podcasts, Google Podcasts, Amazon Music and Audible, or you can check out the video version on Youtube below. Direct downloads are also now available for free through our friends at ListenNotes.
Have ideas or suggestions for the show, or want to submit a fan question or topic for a future episode? Let us know what you think – and thanks for listening!
Leave a Reply