Wonder Boy: Asha in Monster World director discusses how the game has improved since the 2020 reveal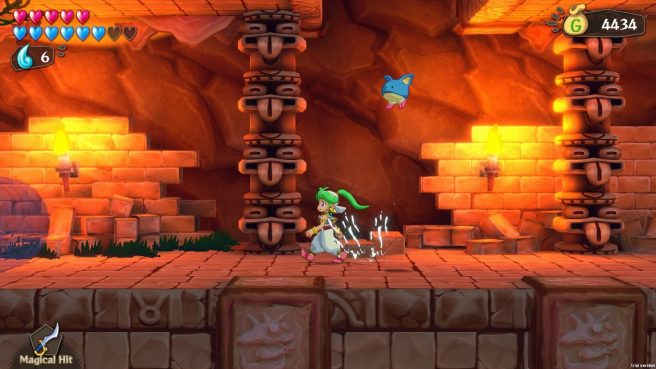 During the online version of Gamescom last August, Wonder Boy: Asha in Monster World was announced for Switch and other platforms. Fans were a bit mixed on the reveal with some feeling that the title could use some improvements. Thankfully, the team took the feedback to heart and has been hard at work on responding to some of the early criticism.
In an interview with Nintendo Everything, director Ryuichi Nishizawa spoke about how Studio Artdink has improved Wonder Boy: Asha in Monster World, stating:
"There are many (laughs). Since we released some screenshots, we have received a variety of opinions from all over the world. We looked through each of them, picked out the ones that we should consider, and discussed them. As a result, we actually improved a number of things. For example, the painting of Leo und Praprill at the back of the Palace was added at this time, in response to requests for a memorial element to tie in with the Monster World series.

One of the most common requests was for Asha's movement, which must have looked really bad in the first trailer (laughs). The impressions of Asha's movements were different from the original, her face was too young, and her motions were not sharp enough, etc. The lack of sharpness in the motions was an opinion shared by the development team, and since it is a fundamental part of an action game, we actively improved it.

We were worried about how to respond to the suggestion that the impression was different from the original. In some cases, people supplemented the image in their brains with something more than what was represented by the Mega Drive pixel art, and compared it to that image and said it was different. Each person's image of Asha is a little different. As a result, we thought it would be most correct to match the image by Ozora-san, who drew the original picture, so we added corrections while checking with her for details that could not be discerned from the dot pictures."
Wonder Boy: Asha in Monster World launches for Switch in Japan on April 22, followed by North America and Europe sometime in Q2 2021. Look forward to our full interview soon.
Leave a Reply