Wonder Boy creator's lost arcade game Clockwork Aquario will finally reach Switch in 2020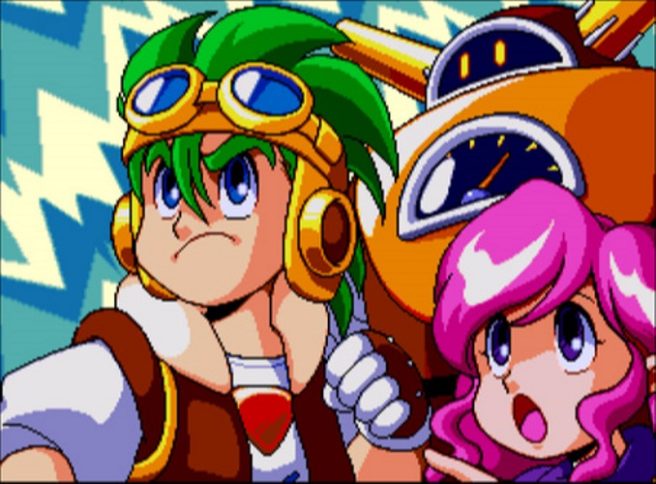 Back in 2017, we heard that Strictly Limited Games was looking into reviving a lost arcade game from Wonder Boy creator Ryuichi Nishizawa. It's been three years since then, but we finally have an update.
Strictly Limited Games and ININ Games announced today that the project will be brought to Switch as Clockwork Aquario. It's targeted for release in 2020. Along with a digital version, limited physical editions are planned.
Here's the full story from ININ Games:
The development of Clockwork Aquario started in 1992 and is the last arcade game ever developed by the legendary company Westone. With its beautiful 2D graphics it was created to push the SEGA System 18 arcade hardware to its limits. Unfortunately, fighting games and 3D games were dominating the arcades at that time which led to the cancellation of Clockwork Aquario.

Originally designed by the chief publisher, and co-founder, of Westone, Ryuichi Nishizawa, Clockwork Aquario can be described as the swan song of a company that was part of an era with historic milestones such as the Wonder Boy / Monster World series.

As a company that is striving for the preservation of video games, it has also become a part of Strictly Limited Games' mission to unearth unreleased games that are an essential part of the cultural video game heritage.

So, three years ago, Strictly Limited Games set out to find the whereabouts of "Tokeijikake no Aquario", the Japanese title of Clockwork Aquario, and to bring the game back to life.

ININ Games then joined in the endeavours to convince SEGA/LAT that Clockwork Aquario will finally see the light of day, by signing to create a digital release and making the game accessible to a wider audience.

Some parts (including sound, music and several graphics) were not recoverable from the source code, so the particular emphasis is placed on involving as many members of the original Westone team as possible in the project to be true to the game – from the chief programmer, Takanori Kurihara, to the musical genius, Shinichi Sakamoto, to Mr Wonder Boy himself, Ryuichi Nishizawa, who expressed his joy and excitement about seeing the title screen again after 27 years on Twitter.

Ryuichi Nishizawa also said: "Clockwork Aquario is a great piece of 2D art, into which the pixel artists put their hearts and souls. I would like to express my heartfelt respect and gratitude to those who have worked so hard to restore it."
We have a couple of screenshots showing off Clockwork Aquario below.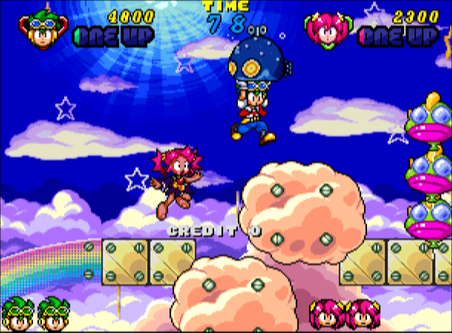 Source: ININ Games PR
Leave a Reply