Wonder Festival 2018 Winter news – new Mythra figure, Inkling Girl figma, more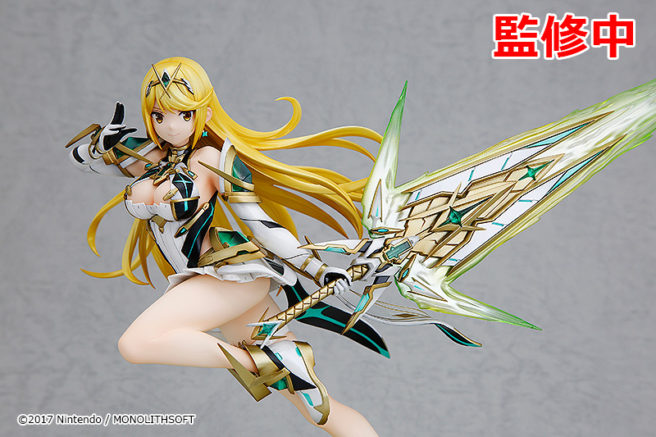 Update (2/18): We've added in more photos of Mythra and the previously announced Pyra figure below. Also, Siren from Xenoblade Chronicles 2 is getting a figure. Last but not least, there will be a DX version of the Splatoon figma that will let you turn it into the Splatoon 2 version of Inkling Girl.
---
Original (2/17): The latest Wonder Festival is now underway in Japan. A ton of different figures are on display, including a number of Nintendo-related products.
Some figures are being revealed for the first time, including a new Xenoblade Chronicles 2 Mythra figure. We also have a look at a new Inkling Girl figma. Aside from that, we have a fresh look at figures such as the Nendoroid Guardian.
Here's the full roundup:
– 1/7 scale Mythra figure (Xenoblade Chronicles 2)
– Inkling Girl figma (Splatoon)
– Blue/Green Nendoroid (Pokemon)
– Blue/Green figure with Eevee (Pokemon)
– Guardian Nendoroid (Zelda: Breath of the Wild)
– Lillie figma (Pokemon)
– Lillie Nendoroid (Pokemon)
– Mega Man X Nendoroid
– Capsule Corocoroid Kirby
Source 1, Source 2, Source 3, Source 4
Leave a Reply