WonHobby Gallery 2022 Autumn news: Fire Emblem Heroes Veronica figure and more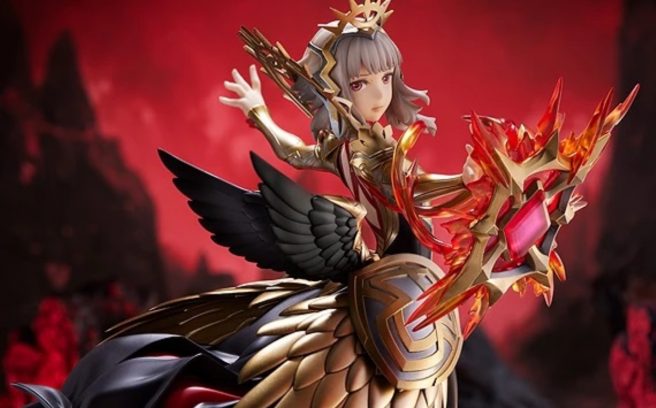 WonHobby Gallery 2022 Autumn is taking place today with an exhibition in Akihabara, and it includes all of the latest news and announcements regarding figures.
A number of Nintendo-related products are on display. This includes a new figure for Veronica as she appeared in Veronica, a first look at the Nendoroid for Deltarune's Ralsei, the final versions of the Cuphead Nendoroids, and more.
Some of the highlights are as follows:
– Atelier Ryza 3: Alchemist of the End & the Secret Key – Ryza (Reisalin Stout) figure
– Atelier Sophie 2: The Alchemist of the Mysterious Dream – Nendoroid Sophie Neuenmuller
– Cuphead – Nendoroid Cuphead
– Cuphead – Nendoroid Mugman
– Deltarune – Nendoroid Ralsei
– Hades – Nendoroid Megaera
– Legend of Mana – Nendoroid Shiloh
– Legend of Mana – Nendoroid Serafina
– Little Nightmares – Nendoroid Six
– Fire Emblem Heroes – Veronica figure
– OMORI – Nendoroid Basil
Check out photos of these figures and Nendoroids in the gallery below.
If you're interested in looking at even more figures, visit the official website here.
Leave a Reply