Worth Life confirmed for the west, English version out in July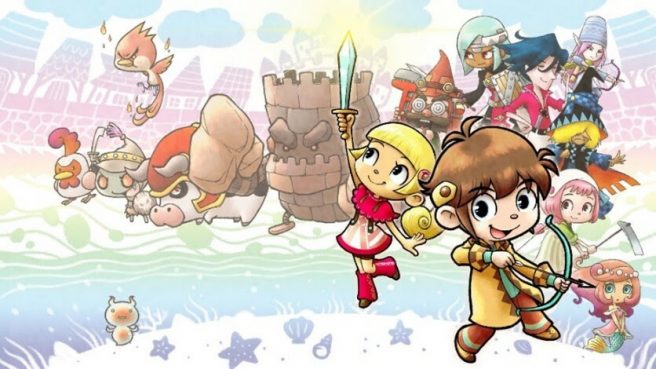 Worth Life is finally getting an English release in the west, Hakama has announced.
The slice-of-life game and side-scrolling RPG originally launched for Switch in Japan last year. It comes from Yoshifumi Hashimoto, the producer of Rune Factory and Story of Seasons.
Worth Life lets you play as one of 30 individuals summoned by the king as you try to save the kingdom from a terrible fate. On the adventure, you can raise crops on vacant lots you come across and build houses for people in need as well as battle monsters.
Here's some additional information:
Choose your character's look and then start exploring! You can switch your appearance anytime you want!

Curiosity sparks new possibilities! Welcome to the Spark System!

As you journey through the kingdom, you will encounter a host of colorful characters and unique experiences.

Check out things that catch your eye to trigger a "Spark" and unlock a new skill.

Spark new skills during your quest!

You can spark all manner of handy skills as you battle monsters and travel across the land.

Find vacant lots and use them any way you want!

Acquire unused lots you stumble across while on your journey. You're free to choose how to use the lots! Till the land and grow crops, dig out a fishing pond, or build a house to rent to townspeople!

Farming

Cultivate the land and raise crops!

Fishing

Press the button at just the right moment to reel in the big one!

Building

Build a house and rent it out to needy townspeople! Who knows? They might give you something in return!

Choose your difficulty level!

You can choose from three difficulty levels when starting the game: Normal, Hard, and Master. Monsters have significantly higher HP and attack power in Hard and Master, so pick a level that suits your playstyle.

If Normal mode leaves you longing for more of a challenge, up the game difficulty level to Hard or Master to take on tougher opponents!
A trailer for Worth Life can be seen below.
Worth Life will be available in the west on July 14, 2022. It'll cost $24.99, though a 20 percent pre-order discount will be offered between July 7 and July 27.
Source: Hakama PR
Leave a Reply