Wreckin' Ball Adventure hitting Switch on August 2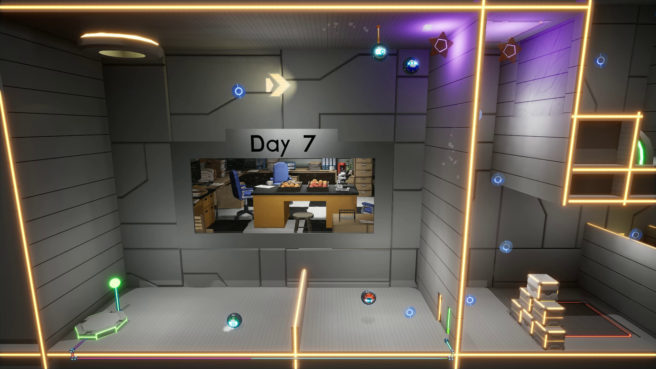 Wreckin' Ball Adventure, a family-friend platformer will soon be on Switch. QubicGames will publish the title on the system in partnership with No Gravity Games and Don't Bit Devs.
Wreckin' Ball Adventure features with physics-based puzzles, co-op, and more. Find some additional information and a trailer below.
Wreckin' Ball Adventure is a family-friendly platformer for up to 4 players, with ball-shaped robots and physics-based puzzles and 60 challenging levels!

You are a ball – a Wreckin' Ball!

Save the little K160 robot from the evil SuperCom and escape from the mysterious lab.

Wreckin' Ball Adventure is excellent to play solo or in couch co-op mode.
Discover how to interact with your fellow robot escapees', helping one another.

Roll, jump and swing using your handy-dandy grappling hook to reach new heights! Gather the orbs and collect the stars to unlock the next levels.
Wreck through the walls, avoid the hazards to reach your goal – breaking out of the gaol.

Discover a story layer hidden under the action surface – find out why SuperCom wants to destroy a sweet round robot.

KEY FEATURES:
60 Story levels
Endless Escape mode – challenge your friends to see who can last the longest
Playground mode where you can practice your skills
Play solo or in local co-op for up to 4 players
Satisfying graphics: clean 2.5D lab design
You'll be able to find Wreckin' Ball Adventure on the eShop starting August 2.
Source: No Gravity Games PR
Leave a Reply