Xenoblade Chronicles 3 details, No Man's Sky Switch news, Tony Hawk remasters cancelled, and more | Nintendo Everything Refresh Episode 14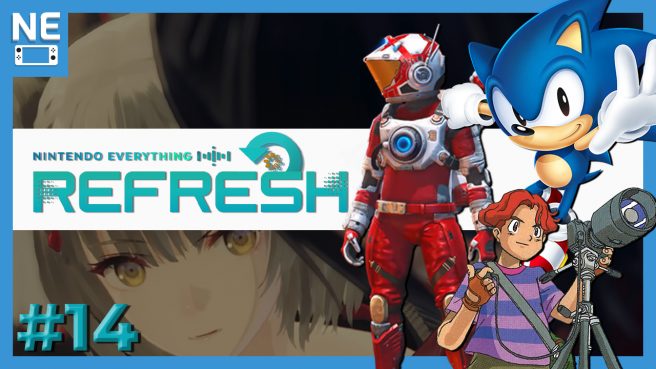 Xenoblade Chronicles 3 is right around the corner, and a recent Nintendo Direct revealed a ton of interesting details about the upcoming game. Join your hosts Nick, Nicolas, Dennis and Luiz as they talk about their most anticipated aspects of this massive RPG, and whether or not any of them will have time to play it. Then stick around for discussion about the upcoming No Man's Sky Switch port, the Tony Hawk's Pro Skater 3 & 4 remasters that never happened, and all of the games that just dropped on Switch (including Fire Emblem Warriors, Sonic Origins and more).
Our show is available on most major streaming platforms, including Spotify, Apple Podcasts, Google Podcasts, Amazon Music and Audible, or you can check out the video version below:
You can also listen via Spotify for free by using the mini-player below:
Got an idea or suggestion for the show, or want to submit a fan question or topic for a future episode? Let us know in the comments, or drop us a line at [email protected]
You can also follow us on Twitter at @ndserpa (Nick Serpa), @Dayshade1999 (Nicolas Shadday), @LyonHart_ (Dennis Gagliardotto), and @Luizestrella_ (Luiz Estrella). Thanks for listening!
Leave a Reply