Xenoblade Chronicles 3 introduces Great Cotte Falls, Maktha Wildwood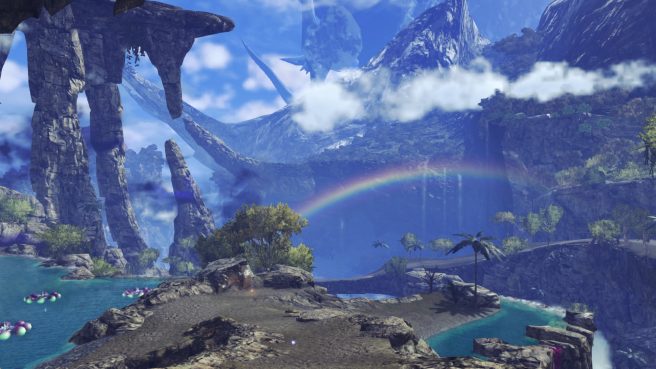 Two more areas have been shown off for Xenoblade Chronicles 3, with fans now able to get a closer look at Great Cotte Falls and Maktha Wildwood.
With Great Cotte Falls, Nintendo points out how it's "a great place for a swim". Additionally, the environment includes a giant waterfall. You might be tempted to jump off of it while playing the game yourself.
As for Maktha Wildwood, this is a "massive forest filled with flora". It's filled with fruits, so players are advised to pick some up on their journey.
Below are a few screenshots showing off Great Cotte Falls and Maktha Wildwood in Xenoblade Chronicles 3:
Last week, Nintendo started up its environment showcase for Xenoblade Chronicles 3 by highlighting Millick Meadows and Eagus Wilderness. You can learn more about these environments and check out a few screenshots here.
Xenoblade Chronicles 3 arrives for Switch on July 29, 2022.
Leave a Reply