Xenoblade Chronicles: Definitive Edition – Future Connected details and screenshots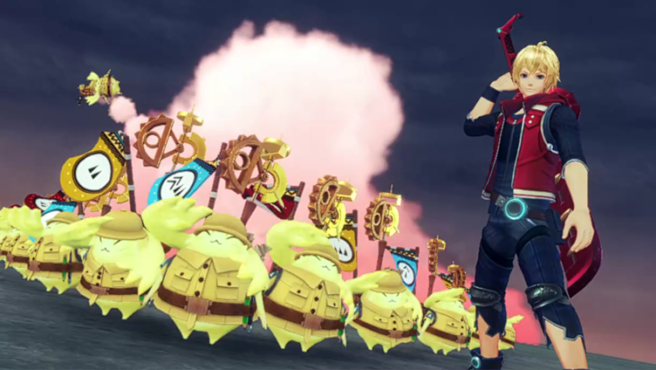 Nintendo has updated the Japanese website for Xenoblade Chronicles: Definitive Edition. New details and screenshots have been provided for Future Connected, the brand new epilogue that's been added in.
Here's the full roundup:
– 1 year after the last battle
– The world is at peace, all the different races are working together, restoration was proceeding
– Shulk suggests to Melia that they look for Alcamoth, the imperial capital
– The two of them hopped aboard the Machina ship Junks
– As they searched for the capital, they were welcomed by a surprised attack
– The place where Junks fell called "The Bionis Shoulder"
– Bionis Shoulder never seen in the main story
– In the area of the Bionis' left shoulder, a strange mineral is making landmasses start to float
– The members of the Nopon race "Kino" and "Nene" will be joining you
– They're still young but their fighting capabilities will put even adults to shame
– Kino: Striving to become a hero for the sake of his father, weary of strangers
– Nene: Kino's adoptive mother; may look cute but she's one mighty fighter
– Just like in the main game, many different formidable foes will be waiting for Shulk and friends
– Since Shulk has lost his ability to see the future they'll have to be more careful than ever during battles
– New enemy "The Fog Beasts"
– The new monsters shrouded in a dark mist are called "Fog Beasts"
– They're not just powerful opponents, their emitted waves pull other enemies towards them and they'll cause them to attack Shulk and the party
– Scattered throughout the Bionis shoulder are a team of registered surveyors, the Nopon-rangers (Nopongers)
– By befriending them and fulfilling their request, they'll assist you with their own signature skills, aid Shulk and company or use a powerful attack
Xenoblade Chronicles: Definitive Edition launches May 29.
Leave a Reply