Xenoblade Chronicles X director talks a bit about the female alien shown during the Battle Presentation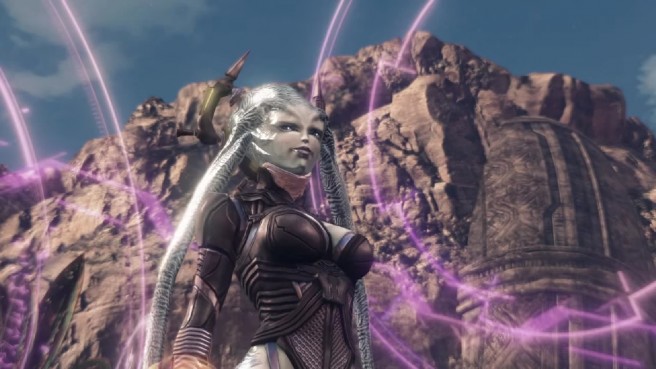 Towards the end of last week's Xenoblade Chronicles X Battle Presentation, a new female alien was shown. Here's what director Koh Kojima shared on Twitter about her today:
"You must be wondering who that squid-headed female alien at the end of the battle video was, huh? You can tell she's an evil creature. She's very popular with the development staff. We think she turned into a really cool character. The design was made by Yoko Tsukamoto by the way."
We've talked about Tsukamoto on here previously. In Japan, Tsukamoto is a well-known fantasy illustrator.
Leave a Reply