Xenoblade Chronicles X – Lin's outfits changed in the west, age remains the same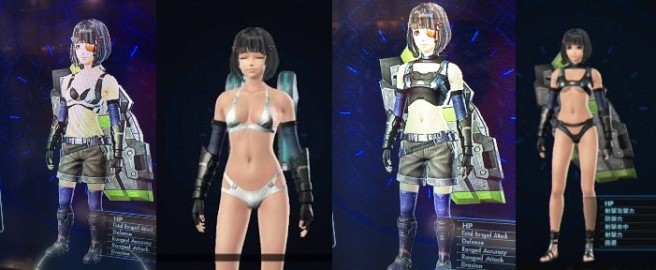 Update: Despite what Game Informer previously reported, Lin's age has not been changed in the west. John Ricciardi, from localization company 8-4, says that she's still 13.
---
For the western version of Xenoblade Chronicles X, Nintendo and Monolith Soft have changed a few outfits for Lin. This character is 13 years-old in the Japanese version, and just a couple of years older in the western version.
In the images above, the more-revealing outfits are from the Japanese version. The ones with less skin exposed are from the European (and presumably North American) version.
Leave a Reply