Xenoblade Chronicles X Special Edition – USB drive tidbits, reversible cover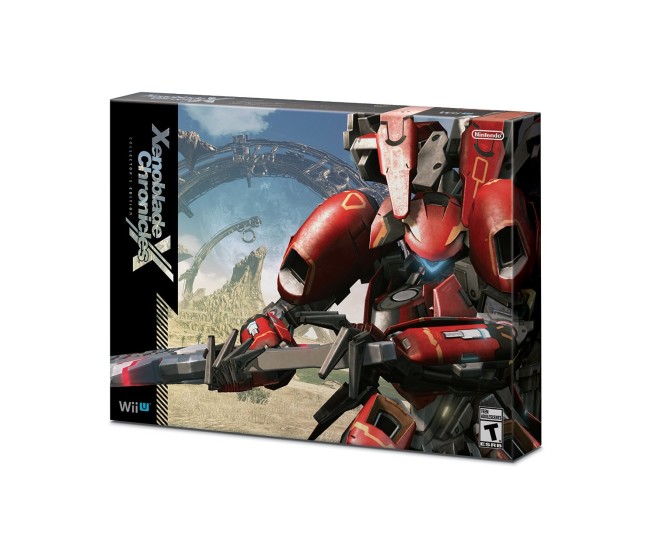 It's been a long wait, but Xenoblade Chronicles X finally made it out yesterday in North America (and Europe). Consumers have been able to choose between a standard version or the "Special Edition" at retail. There are some interesting things about the latter package that I wanted to bring up.
First, let's talk about the USB drive. Although Nintendo never said how much space was included, we now know that its capacity is 800MB. There's a selection of music tracks included as well, but its implementation is a bit clumsy.
You see, there isn't a way to access any of the MP3 tracks through normal means. Booting up the drive only brings up a single executable "Soundtrack" file. When running it, you'll be presented with a file manager program with the listing of 10 songs. The program used is Kakasoft, which is said to be "professional folder protection, USB security, Shared folder protect, private disk encryption software provider for Windows users." I suppose Nintendo was worried about people sharing the music with others. Sadly, this means you can't easily access the different tracks.
It's definitely not all bad though. The drive itself is very neat, as it has a metal feel and doesn't give off the impression of being a dinky product. Plus, it lights up a bit when in use!
Aside from the USB drive, something else that I don't think we knew about before is reversible cover art – although I could simply be forgetting. You can certainly use the standard cover, but you can also turn it around and have the art match the Xenoblade Chronicles X Special Edition box (see the picture above).
Leave a Reply